Ford Lincoln buys the top: Media Monitors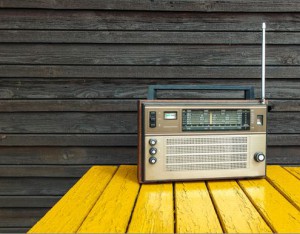 Ford Lincoln had the most airtime for the week of May 12 to 18 in both Toronto and Montreal, according to the latest Media Monitors report.
The car co was followed by the Honda Dealer Association in Toronto, which entered the list in the #2 spot. Following it at #3 was RBC Royal  Bank, which dropped one for the week. Fido Solutions also dipped to land at #4 and Molson Canadian moved from #15 to #5, rounding out the top of the list in the city.
Montreal's radio airwaves saw CTV making a big jump from #16 to #2 in the city, with Brault & Martineau and Fido Solutions staying put at #3 and #4 behind it. Mercedes-Benz West Island moved from #8 to #5, rounding out the top five in Montreal for the week.
Toronto:
By brand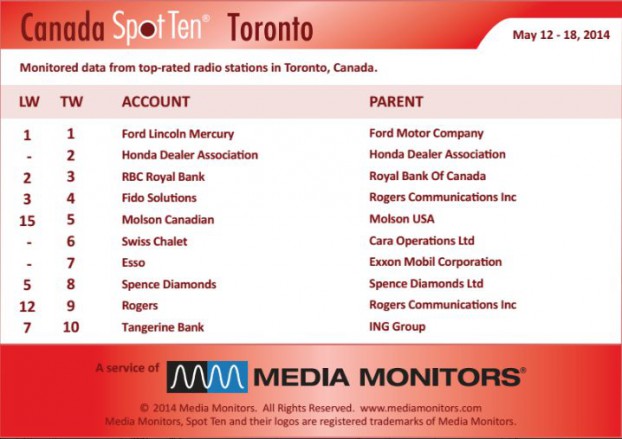 By category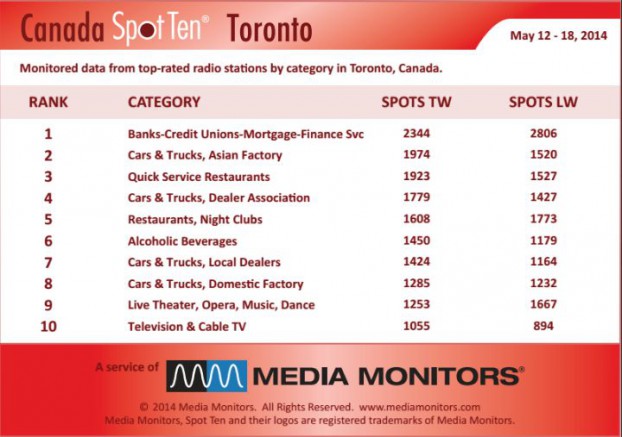 Montreal:
By brand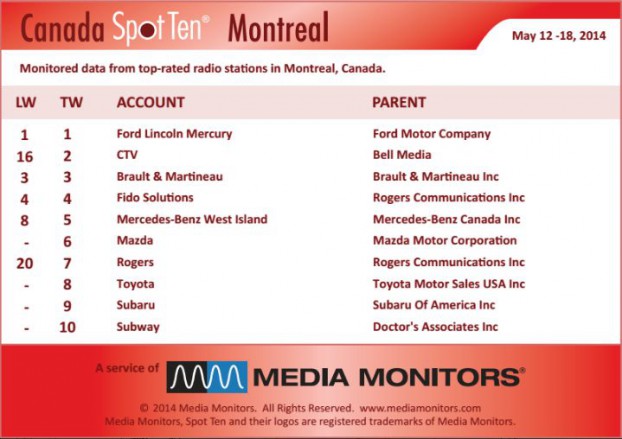 By category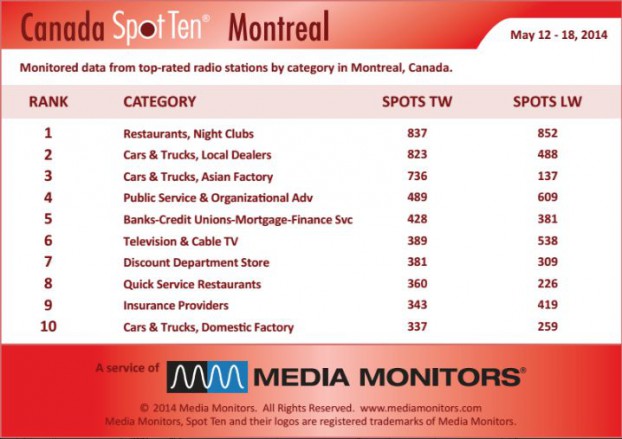 Radio image courtesy of Shutterstock
Tags: Ford Lincoln, media monitors, Montreal, Toronto