Ford Lincoln buys the top: Media Monitors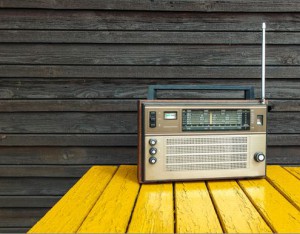 Ford Lincoln held the top spot in terms of radio ad buy in Toronto and Montreal for the second consecutive week, according to the Media Monitors list for June 23 to 29.
In Toronto, the car co is followed by Rogers, which moved up one from #3 to take the second spot in the city. The company switched spots with Mazda, which dropped one to land at #3. The Honda Dealer Association is at #4 for the week and Bell Mobility advanced one to land at #5, rounding out the top of the list.
Montreal has CTV at the #2 spot, moving up from #4 last week. Mazda stayed the course at #3 for the second week, Brault & Martineau moved up from #6 to #4 and Marche Express jumped from #10 to #5 to finish the top of the list.
Toronto:
By brand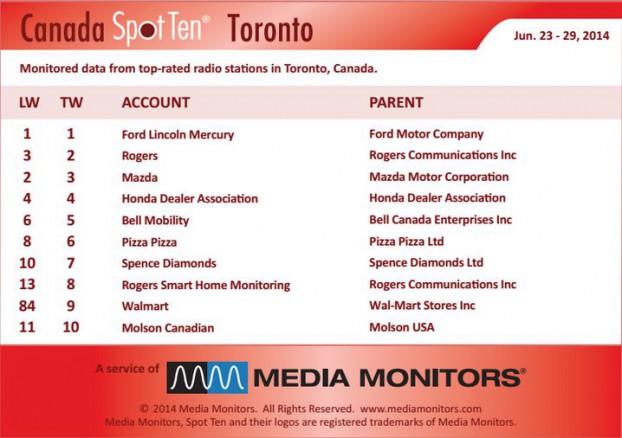 By category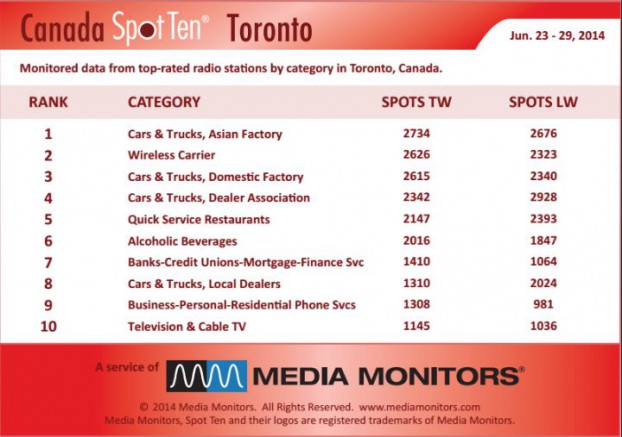 Montreal:
By brand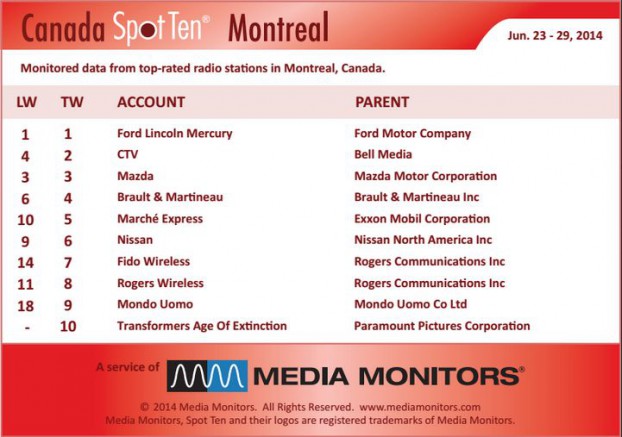 By category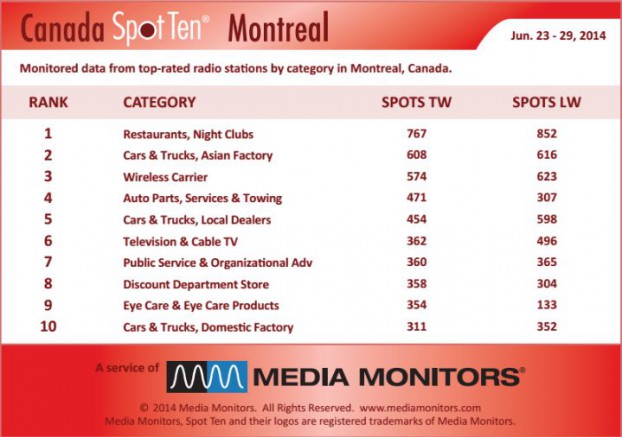 Image courtesy of Shutterstock
Tags: Ford Lincoln, media monitors, Montreal, Toronto