Ease regulations or risk failure: Quebecor to CRTC
Quebecor CEO Pierre Dion argued for a less-regulated Canadian broadcast system that can more nimbly compete with new foreign players.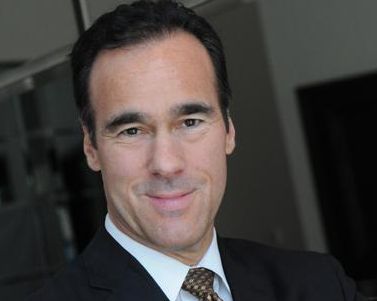 French-language media giant Quebecor took to the CRTC mic on Tuesday, engaging the CRTC in a lengthy and, at times, heated presentation about the future of broadcast media.
Arguing for the loosening of Canadian broadcast regulations to facilitate competition with foreign OTT players, Pierre Dion, CEO of Quebecor, said for the CRTC not to act would leave traditional broadcasters trailing behind foreign services.
"If the CRTC should pick one thing to pursue at the end of this hearing it should lighten regulation of broadcasters to level the playing field," he said. "Broadcasters are in a regulatory straightjacket that guides every move."
Dion argued that change could not come soon enough, with Netflix picking up subscriber steam at a rapid pace, and recommended new broadcast policies be implemented in under four years.
Insisting that deregulation is the "only option" to maintain the competitiveness of Canadian broadcasters, the company argued against pick-and-pay regulation, stating that BDUs should have the freedom to build packages that address the "fragile balance" between consumer choice and a BDU's business model.
Videotron president and CEO Manon Brouillette pointed to the company's own adoption of a "skinny basic" model, implemented at its customers' behest and offering a $37 per month pricing package allows users to get the mandatory channels along with five of their choosing. Nine out of 10 new customers are selecting that option, Brouillette noted. 
Quebecor also used the CRTC hearing to advocate for the elimination of genre exclusivity, which protects specialty channels from direct competition (foreign and domestic) with genre-specific programming. Protecting channels from competition by genre, Dion argued, is irrelevant in an increasingly SVOD-saturated world.
Acknowledging that Quebecor benefits from the current structure in order to produce its original French-language programming, Dion stressed that this kind of production could be better supported by a regulatory system that can help Canadian broadcasters better compete against foreign digital players.
"Is it not a good idea to use our broadcasting system to face up to these international giants?" Dion said.
With files from Julianna Cummins
Day one of Let's Talk TV: Terse exchange between CRTC, Google sets stage for TV hearing