TOM suits up for a winter event
Toronto Men's Fashion Week is hoping to carry the momentum from its inaugural summer event with expanded web content, community outreach and a magazine.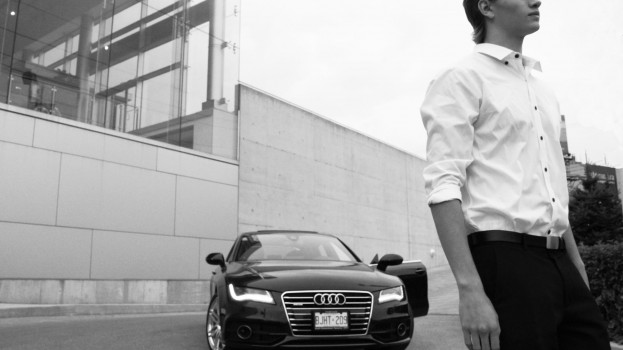 With its first event drawing approximately 15,000 attendees over three days in August, Toronto Men's Fashion Week (known as TOM*) is looking ahead to February, when it will hold a second fall/winter fashion week that will serve as its anchor event going forward.
"Usually, fall and winter is the season when the designers tend to have larger collections and have more looks," Jeff Rustia, founder and executive director of TOM*, tells MiC. "The fashion industry as a whole, from buyers to the designers, puts more investment and growth into this season."
The event – which will come after fashion weeks in London and Paris – will feature three days of runway presentations, plus opening and closing night celebrations.
Paul Roach, general manager of Audi Downtown Toronto, said his dealership will be returning as a presenting sponsor for TOM*, providing VIP transportation and offering its showroom for the opening night party.
Roach says that TOM*'s audience, which hit several different segments of the male demographic, matches well with the range of vehicles his dealership offers, from entry-level sedans to sports cars.
TOM* is also looking to expand its content offering beyond the catwalk, with more contributions to its blog and YouTube channel and increasing the size of its print magazine from last issue's 120 pages. Aiming to be a definitive men's magazine for Toronto, Rustia says that it will continue to include editorial interviews and style notes, but the big draw is the photo collection, which Audi used in the first issue to integrate its product and showroom.
Although the magazine will be published bi-annually with each event, it will also be available in Chapters/Indigo locations across Canada. TOM* Magazine will distribute 5,000 copies of each issue.
Rustia says that the organization will also be continuing some of its outreach initiatives, which received a particularly positive response the first time around.