TV viewers show more love for brands: Seevibes
Call it a love triangle. People talking about TV on Twitter are much more likely to talk about brands, new research shows.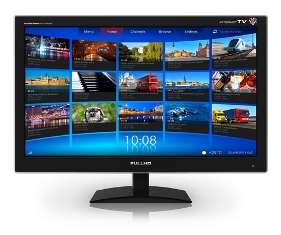 Turns out that people who tweet their reactions to the latest plot twist on Gotham or the gags on Modern Family are also prone to talk about brands.

According to a new study by Seevibes, people who talk about TV on Twitter (what it calls "TV chatters") show an interest in five brands on average compared with two for those who do not talk about TV on the social network. That group of TV chatters is defined as 65% of the country's 3.4 million active Twitter users.
In addition, TV chatters on average talk about a brand or their products more than six times as much as Twitter users who only display affinity for brands (people that have mentioned a brand at least once in the past six months or are following a brand on Twitter.
The results come from a study conducted between March and August 2014. Seevibes analyzed the social activity of more than 10,000 TV programs and 2,000 brands, divided across 31 product categories including alcohol, automotive, retail, real estate and pet products. The company says that provides a sample of more than 1.1 million profiles of people engaged with TV shows and brands in the country during that period.