Corus doubles its potential
The company is using its two female-focused channels, the W Network and OWN Canada, to promote a new campaign with supplement Nature's Bounty. (Host Vivianne Collins pictured)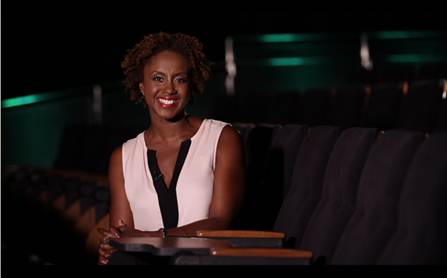 Corus Entertainment has for the first time created a custom campaign for its two female-targeting channels, the W Network and OWN Canada, running spots to promote Nature's Bounty.
The campaign, with media by Havas Media, has OWN Canada host Vivianne Collins participating in a 30-day challenge with Nature's Bounty Hair, Skin and Nails. The challenge has the host take the supplement for 30 days, record the results in a diary, and use those entries as fodder for first-person custom vignettes. Spots in the campaign go live on Jan. 26, and run on the channels for five weeks.
Targeting women over the age of 35, it features the 30-second vignettes, which chronicle Collins' experience, as well as 15-second spots created by the Corus Client Marketing team and 15-second brandsell spots from Nature's Bounty. Both the W Network and OWN Canada target women aged 25 to 54.

The campaign will drive viewers to Wnetwork.com and Naturesbounty.ca, with a client branded page on the channel's site. An additional set of videos, digital ads and articles will be posted on Wnetwork.com.