Elle Quebec opens its closet
The magazine expands its interactive presence following a spike in mobile readership.
Sharp growth in the consumption of branded content on mobile platforms and social media networks for Elle Québec has led to the launch of an interactive fashion and beauty closet for the brand, called the #ElleWalkIn.
Similar to the digital beauty and fashion closet for Elle Canada, which launched shoppable videos with Dior earlier this month, Elle Québec's new launch will offer new opportunities for brands to get involved with the magazine. Elle Quebec's #ElleWalkIn will be live on April 2.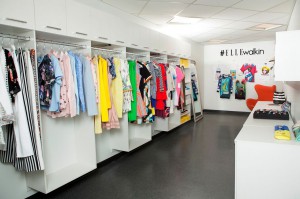 Sandra Abi-Rashed, brand director, Elle Québec, says the launch of the #ElleWalkIn follows a year-over-year increase on mobile traffic of 34% for the brand's site, with 47% of monthly visits online now coming from mobile devices. Site traffic from social networks to Elle Québec online has grown by 28% in the last year.
The new digital closet launches with brand partners Aldo, Simons and Kiehl's Since 1851. All partnerships for the closet are based in editorial. For example, the deal with Simons had Elle Québec's fashion editor selecting spring pieces to appear on the site.
Abi-Rashed says the #ElleWalkIn gives the magazine the opportunity to connect with brands and readers in a new way, allowing for real-time glimpses into new fashion and beauty finds as they come into their closet on the website.