Best Buy gives customers Moore for Mother's Day
Cityline host Tracy Moore is promoting Best Buy Canada's products with a series of curated collections and blog posts for Mother's Day.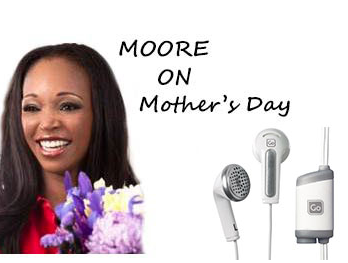 Best Buy Canada is using Cityline presenter Tracy Moore to help promote its products in a social media-driven Mother's Day campaign.
The daytime television host has curated product collections on Best Buy's website across a variety of categories – including "on-the-go," fitness, new moms and baby products – applicable to the target 20-to-54 year-old female audience.
The campaign is then supported by blog posts from Moore, which are being featured on the company's blog community page. Within the posts, which document Moore's experiences as a mother, the blog content is linked to Moore's Mother's Day product collections and her own recommendations on the Best Buy website.
Two "Moore on Mother's day" blog posts are being shared each week across all of Best Buy's social media accounts, as well as Moore's social pages.
The strategy underpinning the campaign was to use a TV personality that was well-recognized and relatable, and to really emphasize the social media aspect with very sharable content, says Danielle Jang, communications manager at Best Buy in British Columbia.
The campaign is the first time Best Buy has used blogs from a television personality to promote a Mother's Day campaign. (The campaign is not a collaboration with Cityline.)
The French version of the site also features posts from Quebec blogging personality Fauve Doucet, who is writing about her top eight Mother's Day wishes.
The promotion was planned and executed in-house by Best Buy Canada, with PR by New York-headquartered agency Edelman. The campaign will run until the Friday before Mother's Day, ending on May 8.