New group publisher at TVA
Amidst a few major promotions Sandra Martin is taking over as group publisher of all Anglophone titles at the company.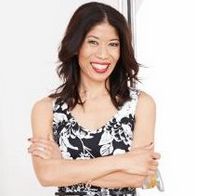 TVA Publications has named a new group publisher for its Anglophone titles.
Sandra Martin has been promoted from editor-in-chief of Canadian Living to the role, where she will be publisher for that title as well as Elle Canada, Style at Home, Canadian Gardening and The Hockey News. A search is on for a new EIC at Canadian Living, with Martin keeping those responsibilities as well until a new hire is made.
Martin takes over the role of group publisher from Jacqueline Loch, who left TVA over the summer to become VP of content solutions at St. Joseph Media.
In addition to Martin's promotion, TVA Publications has also announced that Christopher Purcell, VP of marketing and circulation, is adding a GM title to his role. The promotion means that Purcell will oversee the company's Toronto business operations.
Also adding responsibilities to their title is Sarah Châtelain, who is now director of marketing in Toronto and Montreal. Châtelain has held the role in Montreal since 2014, but now adds responsibilities in Toronto to her remit.