Forget the cable cord, has your target cut the landline?
New numbers from MTM finds the growing group has some distinct media consumption habits.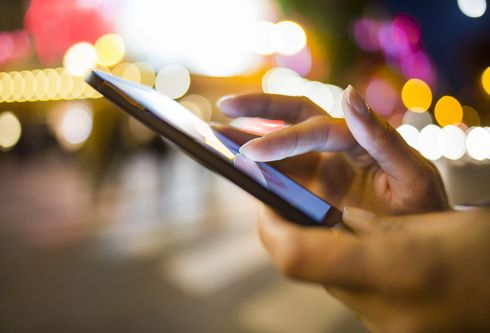 More than four in five Canadians now own a cellphone, and one in five have dropped their landlines altogether. According to new numbers from Media Technology Monitor, that group of cellphone-only Canadians is consuming media differently than those who own landlines and cellphones.
Cellphone-only households are less likely to own tablets, PVRs and HDTVs than landline cellphone owners, but they are more likely to have their TVs connected to the internet and subscribe to Netflix.
More than nine in 10 cellphone-only households own smartphones. That number drops to three-quarters amongst Canadians that also have landlines.
One-quarter of all cellphone-only households don't have a traditional TV service, compared to 9% of households who have both cellphones and landlines. The group watches less traditional TV than landline and cellphone owners, but when online and Netflix is also included, the amount of viewing is virtually the same for both groups.
Unsurprisingly the group over-indexes in Netflix viewing, with 50% of cellphone-only individuals reportedly having a Netflix subscription versus 37% of landline-and-cell owners. They are also more likely to have watched Netflix in the past month, with 45% of cellphone-only individuals reporting that they have watched content on the streamer over the past 30 days compared to 29% of landline and cellphone owners.
Cellphone-only users report doing double the number of activities on their device than landline-and-cell owners, and they spend twice the amount of time as landline-and-cell owners listening to audio and watching videos online.
Those who are cellphone only are more likely to have social media networks loaded onto their phones and are also more likely to be registered on niche platforms like Snapchat, Reddit and Tumblr. That likely has to do with the age of cellphone-only individuals, since those sites are used more by younger Canadians.
Men are more likely than women to be cellphone only, with 59% of cellphone-only Canadians being men and 41% being female. The majority of the group is between the ages of 26 and 34, with 54% of the total cellphone-only group living in households that earn less than $75,000 a year.
Cellphone-only individuals are also more likely to be students and be part of a visible minority than landline and cellphone owners.
Image courtesy of Shutterstock