Cieslok builds its digital inventory in Montreal
The OOH company has added to its dominance of digital boards in the city's fast-growing South Shore area.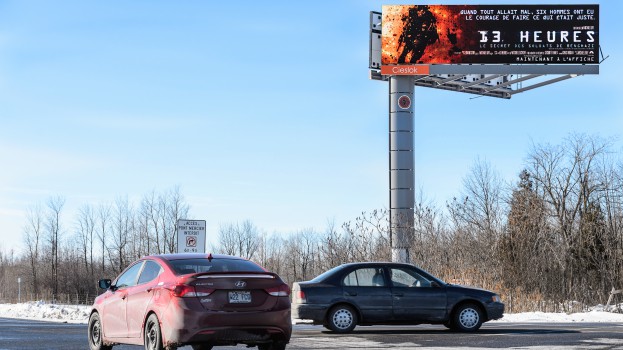 Cieslok Media is building up its inventory of digital boards in Montreal, adding two new faces in the city's South Shore area.
Cieslok now has six digital faces in South Shore, a commuter-heavy area of Montreal. The two new boards are part of a double-sided structure located on Autoroute 30, a new roadway that bypasses the congestion of the city to get commuters to the southwest part of Montreal.
The boards are able to display six ad units of 10-seconds each during a 60-second loop. The boards, which are 14 feet high and 48 feet wide, can be used for social media integration, real-time triggered events, day parting and for advanced multimedia technology.
Dan Starnino, VP, business development for Cieslok Media in Toronto, says the the location of the displays, where there are no other distractions, will give brands more of an opportunity to engage with potential customers.
Autoroute 30 not only reaches Montreal's commuters (over 50,000 daily commuters travel on it daily), it also links up to the Trans-Canada Highway, as well as the U.S. border. Travelers between Ottawa, Toronto and Quebec City also take this route.