Wimbledon men's final makes history for TSN
Sunday morning's match was the most-watched men's tennis game in Canadian TV history, rounding out a big weekend for the Bell Media sports channels.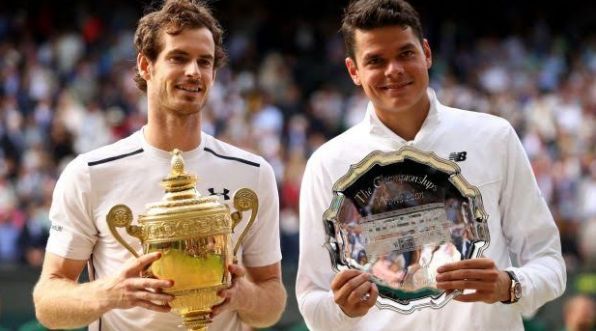 This weekend's men's Wimbledon final on TSN made Canadian TV history, with the Sunday morning match bringing in the most viewers to any men's tennis game in the country's history.
An average audience of 1.6 million viewers on TSN and RDS tuned into the match between Canadian Milos Raonic as he battled Scottish player Andy Murray, ultimately falling in straight sets. The game marked the first time a Canadian men's tennis player has reached a men's Grand Slam final. Ratings are according to Numeris numbers from Bell Media
Overall, 4.7 million unique viewers tuned into the match, with audiences peaking at 2.4 million viewers in the third set.
Raonic's Friday semifinal win over Roger Federer also broke records, with an average audience of 766,000 viewers on TSN and RDS, making it the most-watched Wimbledon men's semifinal ever. That match reached 2.5 million unique viewers, and peaked at 831,000 viewers as Raonic served for the win.
Saturday's women's final, which saw Serena Williams win her 22nd Grand Slam title, was watched by an average audience of 227,000 viewers on TSN, up 96% over last year's numbers. A total of 2.2 million Canadians saw at least part of the match.
Once tennis action was wrapped, TSN and RDS also saw big numbers tuning into the UEFA Euro 2016 final between Portugal and France on Sunday afternoon. The game was watched by an average audience of 2.4 million viewers.
Saturday night's UFC 200 PRELIMS was also watched by a record-breaking audience, with an average of 580,000 viewers watching on TSN and RDS, making it the most-watched non-pay-per-view UFC event to air on Canadian television. Overall, 1.1 million unique Canadian viewers watched some part of the match on TSN and RDS.