A fashion show for FASHION?
New VP and group publisher Jacqueline Loch said it's a possibility, as a new EIC as well as a digital director for women's titles at St. Joseph Media, join the company.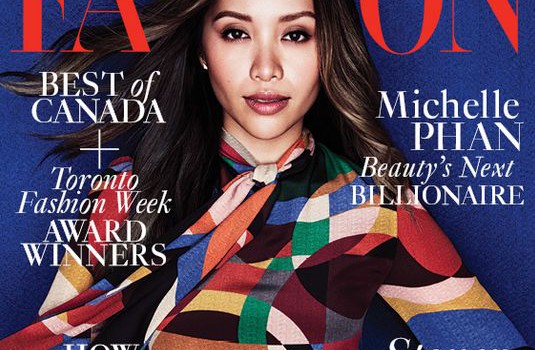 The women's group at St. Joseph Media is continuing its evolution, hiring a new digital director for the titles, as well as a new editor-in-chief for FASHION.
The appointment of Steven Kawalit as digital director, women's brands and Noreen Flanagan as editor-in-chief of FASHION follows an announcement earlier this month that Jacqueline Loch was promoted to VP and group publisher for women's titles at St. Joseph Media.
Loch says Kawalit will set to work immediately on an online revamp of FASHION, which will go live in the fall with a flexible mobile-first cross-platform design to better meet online and mobile client demands. In addition, he will also be working on Men's FASHION, Weddingbells, Mariage Québec, GLOW, Pure and Canadian Family.
Creating an online experience that can shift with client needs matches Loch's mantra that "clients aren't spending less money, they're just spending it in different ways. They aren't spending it in traditional run-of-print advertising, and they're also not spending it in what is now traditional digital advertising. That isn't what resonates or connects."
Loch is focused on the areas that she said clients are interested in spending money on; experiences, events, special projects and co-branded content. She said a key area for FASHION will be in the real-time shoppable space, noting an opportunity in the Toronto market with the recent cancellation of fashion week in the city by IMG Canada.
FASHION's new editor-in-chief, Noreen Flanagan, is no stranger to brand extensions, having launched projects including the Elle Canada Closet, shoppable videos and live cover shoots in her last position at Elle Canada.
"She is well-positioned to work directly with clients while keeping the editorial intact," said Loch of Flanagan. "She understands digital, which is a big part of this. She understands the power of new technology and engaging with audiences. And she views the magazine brand as a brand."
Flanagan takes over the editor-in-chief position from Bernadette Morra, who resigned from the job two weeks ago, citing a "seven-year-itch" online.
Kawalit also comes to St. Joseph Media from Elle Canada, where he worked as digital director. Both start at St. Joseph Media on Aug. 8.