CBC Sports picks up Summer Universiade
The 11-day tournament has found its first official Canadian media partner in the CBC.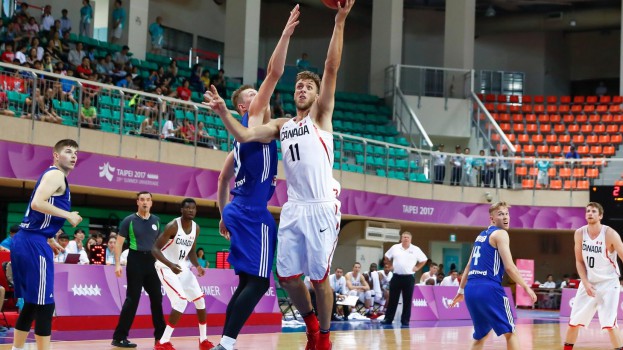 CBC Sports has become the exclusive Canadian media partner of U Sports for this year's broadcast of the International University Sports Federation (FISU) Summer Games, also known as the Summer Universiade. The 29th annual tournament, which kicked off Aug. 19 in Taipei City and runs until Aug. 30.
The multi-sport competition of university athletes from around the world occurs every two years. Team Canada's delegation includes 275 athletes. Canada will compete across 16 sports. At the 2015 Summer Universiade in Swangju, South Korea, Team Canada won eight medals, including two gold.
For its part, CBC Sports will air 175 hours of live-stream and highlight content, mainly on its digital properties, with highlight shows on television daily throughout the games at 11 a.m. ET, as well as 4 a.m. ET.
According to Ken Saint-Eloy, communications manager for U Sports (the national brand for university sports in Canada), the organization has never before had an official media partner for Canada and has usually live-streamed content on its own properties.
The partnership is the latest in a recent round of broadcast agreements with amateur sports organizations and tournaments for the CBC/Radio-Canada, such as the IAAF World Track and Field Championships, the Fédération Internationale de Natation (FINA) and Swimming Canada. Two years ago, CBC Sports pivoted its focus to amateur sports, with its flagship property being the year-long, multi-platform program, Road to the Olympic Games.