TLN launches new "Colour Your Life" campaign
The cultural programming network hopes to appeal to new audiences with a taste for international food and travel.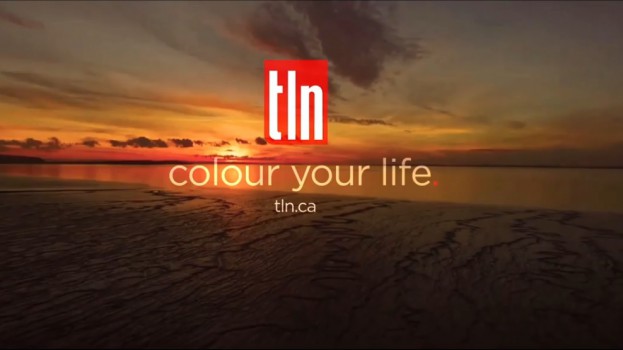 Telelatino Network (TLN) Television debuted a new look this week, revamping its brand with the launch of a "Colour Your Life" campaign.
The network got its start over thirty years ago with shows in both Italian and Spanish, but (while it continues to focus on cultural programming) the channel has since evolved to become an entirely English-language lifestyle hub.
Referring to the revamp as "the new TLN," Bruna Aloe, the network's communications manager, says the change aims to speak to all Canadians who want to experience the world through TLN's diverse offering of food, travel, and lifestyle programming.
"We're not looking for a complete overhaul, but rather just updating it — modernizing it — with the current brands," Aloe tells MiC, adding that TLN hopes the campaign, which was done internally, will build on existing brand recognition to attract new audiences.
"The overall objective is to get awareness out there not only to our existing loyal audience, but to all lovers of the mainstream cultural lifestyle," Aloe says.
The campaign features scenes from some of TLN's top shows, such as Alex Polizzi's Secret Italy and Secret Spain, James and Thom's Pizza Pilgrimage, and David Rocco's Dolce Vita, India, Napoli, of which TLN is the exclusive Canadian broadcaster.
The campaign, which will be running over the course of the next six months, is on air, on social, and in print — including an upcoming ad in the May issue of Toronto Life to promote the upcoming David Rocco Dolce Africa show, as well as a radio campaign in the GTA market.