AOL spins out its NXNE app
The media co and its music site, Spinner.ca, step onto the social contesting platform with a Shweet.com-created festival app.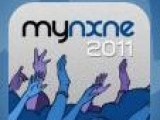 Toronto-based music and film festival NXNE is set to attract 28,000 sets of eyes looking for entertainment on 50 stages, and the week-long bustling fest has provided an opportunity for AOL and Shweet.com to creatively collaborate on a 2011 NXNE app to provide concert-goers with information and prizes.
AOL incorporated linking site Shweet.com's social contesting element into the NXNE app to create an exchange of content and prizes between on-the-go festival attendees and its music site, Spinner.ca.
Looking to benefit from the activity around Yonge-Dundas Square, where a number of concerts will take place this week, AOL launched an outdoor campaign to promote the app as well as the media company's properties, including AOL's new homepage and the recently launched Huffingtonpost.ca, Laura Pearce, director of marketing, AOL Canada tells MiC.
The support comprises of video ads on LED boards, running for the next eight weeks beginning yesterday, along the PATH underground walkway and during the fest where AOL has reserved a booth on-site at the square.
Additionally, the app will be advertised online on the AOL network sites.
The efforts are directed at Spinner.ca users which skew slightly more male, 18 to 34 year olds, adds Pearce.
'Our main focus was to virally spread [Spinner.ca] content across social networks,' said Pearce. 'On a broader scale it's a great opportunity for us to showcase how cool our brand is and the many ways it manifests itself in all the different properties that we have.'