Canada has one last shot at Lions glory
BBDO's winning Skittles campaign is shortlisted in Titanium & Integrated.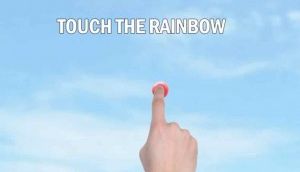 Canada has one more chance to win a Lion thanks to BBDO's "Touch the Rainbow" Skittles campaign, which has already won a Gold in Cyber. Only 32 entries made the Titanium & Integrated shortlist out of 480 entered, 19 of which came from Canada. BBDO is up against some tough competition, including the Old Spice guy, Kandia Dulce's American ROM from Romania, which won two Grand Prixs in Promo & Activation and Direct, and the Arcade Fire video "The Wilderness Downtown," which won a Cyber Grand Prix.
None of Canada's seven entries placed on the Film Craft shortlist, with 116 on the list in total. And it was the same story for the Creative Effectiveness shortlist – the new category only had one entry from Canada, with 142 entries in total and a mere 10 shortlisted