Dynamite plays spy with consumers
The clothing retail brand launches an espionage-inspired contest on Facebook to up its game on social media.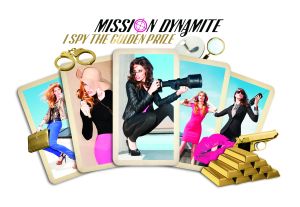 Dynamite is taking a stab at creating secret agents out of consumers with an online contest inspired by James Bond and its spy-themed fall collection, with the hope of increasing its presence on social media.
Launched yesterday, the contest is set to run until Sept. 4, with the brand releasing one video per week for a total of four weeks on Facebook. Each video contains a hidden clue that, if found, will allow the consumer to be entered into a draw for the grand prize of $1,500 in gift cards and $1,500 in cash. Consumers are encouraged to find all four of the clues in order to increase their chances of winning the prizes.
All creative and media was done in-house, with advertising for the contest being placed in-store within brochures and electric static boards in changing rooms, Ariane De Warren, senior marketing manager, Dynamite, tells MiC.
The idea for the spy contest came about when the brand was on location in Palm Springs, shooting its fall collection at the Elrod House, a famous hilltop mansion that housed 007 during the 1971 film Diamonds are Forever, she says.
It targets an audience of young, playful and sassy women aged 20 to 35, says De Warren, noting that the brand wanted to make a foray into Facebook contesting in order to boost its fan base.
"Another thing is that when [the consumer] plays and likes the page, she receives a coupon," she adds. "We will then be able to tell if she actually likes the clothing and shops at our stores if she is using the coupon we give in the contest."