Garage asks consumers to get louder
The Groupe Dynamite brand promotes its denim via an online video contest targeting teenage girls.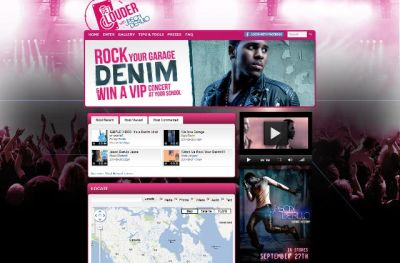 Garage is asking teenage girls across North America to creatively use the brand's denim clothing and submit a video of it to its "Get Louder" campaign site, for the chance to have pop-singer Jason Derulo perform at their school.
For the next three weeks, visitors to the site can vote for the video they feel is the most original and creative.
The online contest is in its second year with last year's edition seeing over 200 entries, one million site views and 70,000 video votes, Annie Claude Dion, marketing coordinator, Garage, tells MiC.
This year, the Montreal-based brand launched a two-week teaser campaign with TV ads on MuchMusic as well as creative spots during the channel's Video Music Awards in order to give participants time to put their thinking caps on, she says.
Garage has increased its store presence in the US as well as launched an e-commerce site since last year's contest and as a result, the brand decided to increase its promotional efforts in the market, Dion says.
Officially launched last week, the contest will be promoted through additional spots on MuchMusic, radio ads across Canada and the US as well as ads on Facebook.
"We have also linked the contest to the key product category for the brand (denim)," says Dion. "And that is very relevant during the back-to-school time frame."