Vancouverites earn most, Montrealers struggle: report
Environics Analytics data reveals how Canadians across the country are faring post-recession.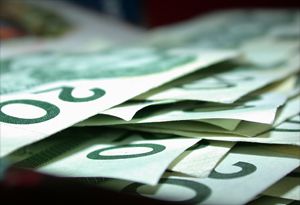 Environics Analytics, a Toronto-based marketing and analytical services company, has released data from its 2011 WealthScapes report, indicating an uneven post-recession recovery for Canadians across provinces.
The report contains information on the assets, liabilities and wealth of Canadians. This edition compares historical data from December 2007 through to December 2010 with the aim of detecting trends in consumer investment and spending.
Canada's major cities were examined in terms of net worth, with Vancouver coming out on top as each household carries an average of $600,500. Next in line sits Calgary with $571,484, Victoria with $571,256 and Toronto in fourth place with $553,896 (rising 9.6% from 2007) per household.
While Vancouver may be the wealthiest city, it also carries the second highest debt of $165,146 per household. Calgary claims the title of being the most indebted city with each household carrying an average of $190,490.
Toronto saw a rise in bank deposits since 2007, with investors increasing deposits by 47.2% to $116,619 on average. Debt remains at a low rate in the city as it increased by 14.1% (below national average) to $149,161.
The financial situation is poor among Montreal residents as the average household liquid assets fell by 2.9% to $175,609 – while the national average rose by 4.9% since 2007.  Household bank deposits increased slightly by 21.4%, also behind the national average of 32%.
Alberta sits in a similar boat to Montreal as it struggles to recover from the economic downturn. The province saw an average net worth decline of 3.8% compared to the nation increase of 4.9% and real estate values are still down by 1.5%. In spite of the slow recovery, Alberta's liquid assets per household sit above (47%) the rest of Canada at $299,036.
A successful real estate market in Newfoundland & Labrador (up 48.7%) has resulted in the province gaining the highest growth in net worth (33.1%) compared to the rest of the country. The same goes for Saskatchewan as its net worth grew 16.9% as a result of a real estate increase of 32.4%. Investments per capita were also up (4.8%) as households invest money into stocks, bonds and mutual funds more than any other province since 2007.
Overall, average household investments in Canada have shifted from stock, bond and mutual funds (decrease by 6.6% to $126.991) to short-term investments including bank deposits (increase by 32% to $76,227) since 2007, and consumer debt rose by 19% over the three years.