Fall TV: CBC swaps Michael, Camelot timeslots
Camelot will benefit from a Dragons' Den lead-in and a new comedy block created for CBC's Tuesday prime time.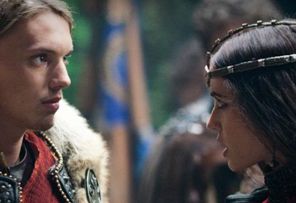 Following pre-premiere week bows for CBC co-production Camelot and its comedy double-header Michael: Tuesdays and Thursdays and The Debaters, the CBC has announced it's swapping nights for its 9 p.m. programming.
Camelot – which previously aired Tuesdays at 9 p.m. up against NCIS: LA on Global, Dancing with the Stars on CTV and Citytv comedies New Girl and Raising Hope – is now being moved to Wednesdays, where it will go mano a mano with CSI on CTV, Harry's Law on Global and Modern Family/Happy Endings on Citytv.
However, Camelot stands to seriously benefit from its new 8 p.m. lead-in, Dragons' Den, which is one of CBC's highest-rated shows. And moving Micheal to Tuesdays creates a prime-time comedy block for the CBC, with a Rick Mercer Report/22 Minutes lead-in.
Premiering Sept. 13, Camelot drew a mere 800,000 viewers to its lavish historical fare, a figure which dropped to 672,000 viewers the week following.
Wednesday night's Michael and The Debaters at 9 and 9:30 p.m. had 2+ audiences of 321,000 and 301,000 respectively. Long-running hits RMR and 22 Minutes, on the other hand, garnered viewership (2+ national) of 1.2 million and 981,000, respectively, for their premieres.
From Playback Daily