Rickard's pre-Movember mo-down
The Molson Coors brand grows a mighty moustache to help raise awareness about prostate cancer.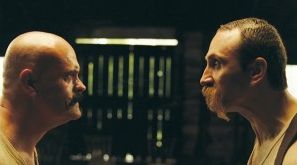 Rickard's is pitting 'stache against 'stache in a mega mo throwdown that stands to change the face of fashionable Canadian facial hair. The Molson Coors brand has teamed up with the Movember organization to help raise awareness about prostate cancer through a contest that's encouraging Mo Bros and Mo Sistas across the country to pick a side and battle it out to see which moustache reigns supreme.
The Facebook-housed effort developed by CP+B Canada, which was recently dropped as AOR by Molson Coors, has attributed a different moustache style and personality to the four different Rickard's flavours: the Red Imperials, White Walruses, Blonde Handlebars and Dark Chevrons. The goal is to have people pick a side based on their flavour or moustache preference and then duel another mo in rowing, wrestling or fisticuffs contests. Animated moustaches have at it, with points awarded to the winner. Points are also available by uploading pictures that show the progress of one's mo growth. The pics can be used in an online flipbook to help participants monitor their mos.
"Rickard's has aligned with a cause that's just as passionate as we are," says Aaron Bilyea, senior brand manager, Rickard's. "It enables Rickard's to connect on a deeper level to one of our core consumer groups while spreading the word for a cause that affects one out of six men."
The contest is being promoted with a Gangs of New York-style online spot featuring two old-time moustached men facing off, as well as in-store with limited-edition cans representative of the four mos. The 'stache with the most points at the end will win, though Darren Richardson, CD, CP+B Canada, says this is a contest that steers away from the winner/loser mentality.
"It's not [really] a competition," says Richardson. "It's all about the cause."