AOL partners with Everyday Health
The media co signs an exclusive agreement with the health-related websites, opening up a range of new ad opps for its clients.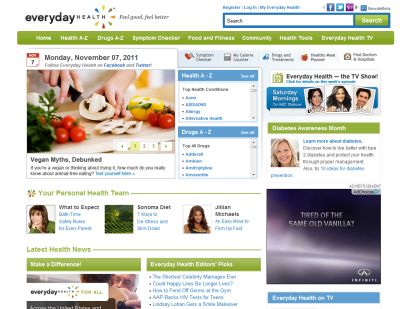 AOL has inked an ad repping deal with Everyday Health, an online provider of health information, which will add to the media co's repertoire of health and lifestyle offerings.
The exclusive agreement will provide AOL advertising clients the opportunity to reach 2.5 million Canadians interested in well-being through sites including Everydayhealth.com, Dailygrow.com and Whattoexpect.com.
According to an AOL representative, there will be opportunities for clients to place standard banner ads and premium ad formats (including Pictela and the Devil unit), as well as create custom advertising integrations.
Unique visitors to Everyday Health sites include women (66%) and men (34%) aged 18 to 49 (54%), 25 to 54 (56%) and 35-plus (61%). Visitors tend to have an income higher than $100,000 (30%) with 57% living in a household with more than three people, and 48% of the unique visitors live in Ontario, according to comScore.