Report: 58% of Canadians have HDTVs, but most don't view in HD
The CTAM report indicates domestic cablecasters face a challenge to convince Canadians with an HDTV set to get an HD set-top box.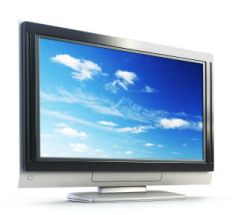 Here's a head-scratcher: 58% of Canadian homes now have high definition TV sets, but only 26% have purchased or rent an HD set-top box.
So says CTAM Canada in new research on Canadian HDTV penetration.
That leaves a lot of HD set-equipped homes that do not receive true HD picture quality.
"This research shows that despite program providers and cable operators investing millions of dollars in creating and distributing HDTV programming, many consumers are not fully enjoying the picture-like quality that high definition signals offer," Aivy Reinfelds, president of the Canadian chapter of the Cable Telecommunications Association for Marketing (CTAM), said in a statement that accompanied the report.
For the cable industry, the benefits of HDTV, and the ability to up-sell Canadians on renting or purchasing a HD set-top box, are obvious.
But given the number of Canadians who believe they are viewing HD when they are without an HD set-top box to do so, the cable industry has a job to educate Canadians on why they should shell out to equip themselves for HDTV viewing.
The CTAM report, which surveyed 2098 Canadians, reported that less than half of all respondents correctly judged whether "any given statement about HDTV features was true or false."
The 2011 survey even spotted a fall from a year-earlier 2010 survey in the number of Canadians who correctly stated a HD set-top box is required to view HDTV programming.
Then there's Canadian consumers who know they require an HD set-top box, but have not bothered to rent or purchase one.
One reason is long-standing concern that Canadian broadcasters do not yet offer enough HD content to make it worth their while.
That's changing, especially on the conventional TV side, where HD programming appeals to advertisers.
Bell Media reports 100% of the CTV primetime schedule this fall, which is top-heavy with US network series, is in HD.
And the broadcaster says around 90% of the entire 24-hour schedule on the main CTV network is in HD, with CTV Two slightly reduced from that level when it comes to its primetime and 24-hour schedule.
Bell Media specialty channels have less HD penetration.
The broadcaster reports 14 of its specialty channels have been or will be converted to HD by the end of 2011.
The Canadian Media Production Association said it could not provide statistics on the percentage of programming from indie producers it represents that is shot in HD.
From Playback Daily