Astral gets funny on the radio
London-based station Oldies 1410 is rebranding into what Astral calls Canada's first all-comedy spot on the dial.
Astral Radio is rebranding London, ON.-based Oldies 1410 into FUNNY 1410 as of Jan. 1, 2012.
Aimed at listeners aged 25 to 54, with a slightly male skew, the station will be formatted with a comedy club approach,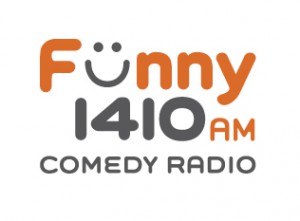 showcasing as many as 30 bits an hour. The station will feature comedians from Canada and around the world, including Russell Peters, Louis C.K. and Sarah Silverman.
According to a press release from Astral Media, FUNNY 1410 is the first all comedy radio station in Canada, and will be represented exclusively by the company's syndication arm Orbyt Media.
Advertising opportunities on the station and online at Funny1410.ca are available.