History to feature Canadian Pickers, Battle Castle in winter lineup
The popular series returns to the channel Feb. 27, along with military history factual Battle Castle.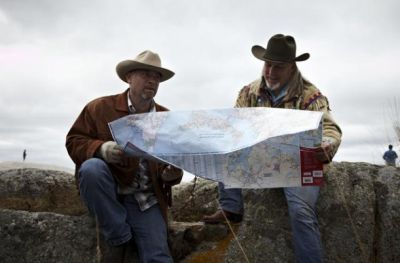 Coming off a big fall season, History Television has released its winter schedule, featuring the premiere of new Canadian series Battle Castle and a new season of junkyard scavenger hit Canadian Pickers.
Cineflix Productions' Canadian Pickers (13 x 60 mins) returns on Jan. 9 at 10 p.m. for another season of Sheldon Smithens and Scott Cozens hunting for historical treasures across Canada.
Set to premiere Feb. 27 at 9 p.m. is Canadian series Battle Castle (6 x 60 mins), from White Rock, BC-based Medieval Media Inc. The factual explores the military engineering and design of medieval castles and brings to the forefront their history in warfare, including historic battles that tested their strongholds, using on-location footage and photo-real visual effects.
Also premiering this season is Around the World in 80 Ways on Jan. 4 at 10 p.m.(10 x 60 mins), which follows TV personality Rob Mariano (Survivor) and monster truck champion Dennis Anderson using every available mode of transportation (think: rickshaws, hang gliders and barrels) to travel the globe, and Vietnam in HD on Jan. 9 at 8 p.m. (6 x 60 mins), featuring first-hand accounts and rare footage from the Vietnam war.
Returning series include IRT Deadliest Roads on Jan.  4 at 9 p.m.(13 x 60 mins), with this season based in South America's Andes Mountains; American Pickers on Jan. 10 at 10 p.m. (13 x 60 mins); American Restoration on Jan. 25 at 8 p.m. (number of episodes not confirmed x 60 mins); Brad Meltzer's Decoded on Jan. 3 at 8 p.m. (13 x 60 mins); and Museum Secrets (8 x 60 mins) on Jan. 12 at 10 p.m.
History reported a significant boost in its ratings this fall on the strength of shows such as Pawn Stars, American Pickers and Weird or What?, increasing viewership in the 25-to-54 demo by 29% over fall 2009 and 20% in the 18- to 49-year-old demo.
From Playback Daily