Bell Media acquires Kiefer Sutherland web series for Audi promotion
The broadcaster secures exclusive Canadian rights to The Confession for its CTV.ca, CTV Mobile and CTV iPad app platforms.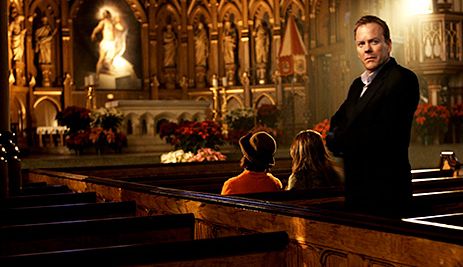 Bell Media has picked up The Confession, a online action series from Kiefer Sutherland and John Hurt, to be used on CTV.ca, CTV Mobile, and the CTV iPad App as part of a marketing promotion for Audi.
The deal with distributor Digital Broadcasting Group gets Bell Media 10 five-minute episodes where Sutherland plays a hitman who talks to a priest, performed by Hurt, about why his victims should die.
Promotion for the Audi A6 will be included in video pre-roll on all platforms for The Confession, along with co-branded leaderboards and big boxes across CTV.ca and within the dedicated microsite.
The online series, shot in Manhattan, will debut with the first three episodes on CTV.ca on Monday, Dec. 5, followed by two new episodes rolling out on subsequent Thursdays.
The Confession was co-created and co-produced by Sutherland, his first major role since he played government agent Jack Bauer on Fox's 24. It debuted on Hulu in the U.S. in March 2011.
From Playback Daily