Scene promotes your crew
The movie rewards program has launched Scenetourage, awarding more points to users who see movies with family and friends.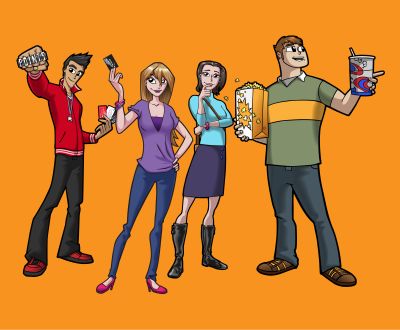 Scene, the Scotiabank and Cineplex movie rewards program, is taking its perks a step further with the launch of Scenetourage, an initiative that allows users to create online groups of family and friends and earn more points when they see movies with them.
Katherine Dimopoulos, head of marketing and brand experience at Scene, tells MiC the program came from months of observing member habits and wanting to bring the brand to consumers in a more relevant way.
"The program is an acknowledgement that people go to the movies with friends and family; it is not an individual sport," she says. "It is designed for member acquisition to show off the unique points of the program and we decided to present it in a more fun and engaging way."
Scenetourage will be promoted within Cineplex theatres across Canada, as well as online on the Olive Media network of sites and AOL Canada, to reach its prime target of consumers aged 18 to 34. Media on the campaign, which runs until the end of the year, was done by Gaggi Media, with creative by Capital C.
Creative on the campaign centres on a group of four friends with different techniques for racking up Scene points – for example, a socialite who gains them by seeing movies with friends, and a foodie who is only in it for the food discount.
Scene currently has 3.2 million members across Canada, Dimopoulos says.