CBS Outdoor launches redesigned website
The new site allows clients to better plan outdoor ad campaigns with its interactive web mapping tool.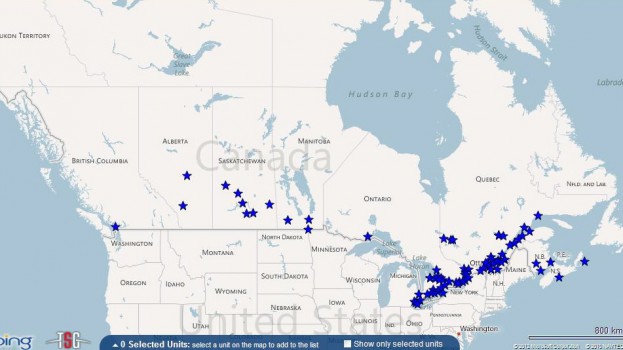 Out-of-home advertising is a visual makeup of images and text that aim to attract a consumer's eye. Taking cues from the medium, CBS Outdoor has launched a more image-concentrated web destination to provide an eye-catching showcase of its products, Michele Erskine, director of marketing, CBS Outdoor tells MiC.
The redesigned site now features an interactive web mapping tool that allows its clients to identify exactly where CBS Outdoor inventory is located in different markets across Canada. Visitors to the site can also send a "map request" which allows clients to call for the availability and rates of a list of their preferred locations, says Erskine.
"People are much more comfortable with mapping tools than they once were. This gives them the ability to better describe the inventory that they're interested in," she says.
The media co has also created a mobile website that provides information at a client's fingertips, says Erskine.
"The mobile-enabled site recognizes that many of our clients are smartphone users and that we need to offer access in a mobile-friendly way," she adds. "We scaled back and included only the information that people are most likely to need when [they're] away from a computer, with the option to access the full website for more if needed."
What's more, the website now includes a categorized photo gallery of past campaigns searchable by market, media type and industry, which Erskine says will inspire ideas and help clients stay current with what is on the streets in different markets.