Havas Digital brings Mobext to Canada
Kirk Cavell, who is heading the Canadian team, tells MiC why now is the best time for Media Contact's parent company to bring the brand north.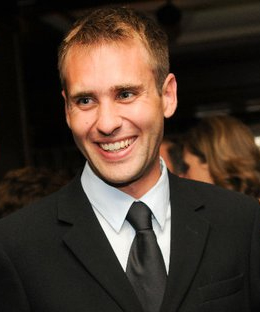 Havas Digital's mobile agency, Mobext, has launched in Canada operating out of a Toronto office.
Mobext originally launched in the US and Spain in 2008, and now has operations in nine countries worldwide.
The decision was made to bring the mobile agency to Canada this year after many internal and client-facing conversations about the state of the industry in this country, Kirk Cavell, mobile strategist and head of the Toronto office, tells MiC. All strategy and operations will be overseen by Chris Williams, SVP managing director at Media Contacts Canada.
"Even though people have been saying it is the time for mobile for about a decade now, it seems like the market is becoming ripe," he says. "It seems like things are finally catching up and marketers are paying attention."
The Toronto office will begin working in Canada with existing clients of Media Contacts and MPG, both of which are owned by Havas. Analytics for the mobile sites will be done through Havas Digital's Artemis data analysis arm, says Cavell which gives the agency the unique selling point of being able to integrate with the other parent company assets.
"We will be using the same media buying and planning capabilities as we have been doing at Media Contacts," he says. "The difference is we will be adding mobile site and app development and managing all those projects for clients. From what we have heard, Mobext is the first mobile-specific agency in Canada. We are doing full turnkey mobile solutions."
An example of work out of Mobext's US office is the 2011 Mobi-award winning Volvo campaign for the MLB's At Bat app. The campaign allowed users of the app – which normally has a pay wall of $120 per year – free access for a month thanks to an exclusive sponsorship from Volvo. As a result of the campaign there was a 20.3% bump in sign-ups for the month on iPhones and a 33% lift on iPads, says Cavell.
When asked for his crystal ball prediction of where mobile is going in 2012, Cavell says he sees smartphone penetration reaching 50% in the country by the end of the year based on the jump comScore reported, which saw users on the devices in Canada jump from 33% to 40% in 2011.
"Smartphone penetration coupled with unique-to-mobile targeting techniques and reporting metrics, will make the mobile advertising market ripe for retailers, and increasingly so for national brands in 2012," he says.