The Bachelor comes to Canada
Rogers Media is bringing the US hit north this fall with an all-Canadian version of the show.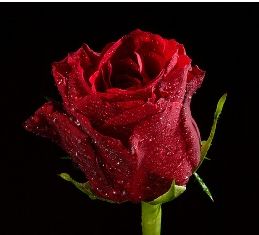 This fall, Canada will accept the rose – The Bachelor Canada is set to launch on Citytv.
The series, commissioned by Citytv's original content team, is currently in pre-production and principal photography is slated to begin in the spring. The series is scheduled for a nine-episode arc and will feature an all-Canadian cast.
The Bachelor Canada will be based on The Bachelor franchise, which is currently in its 16th season and airs on Citytv and Omni Television.
"The Bachelor has long been a fan favourite on Citytv and we look forward to putting a Canadian spin on this thriving franchise," said Claire Freeland, executive producer of The Bachelor Canada and director of original programming for Rogers Media, in a statement.
On Breakfast Television and Rogers radio stations Monday morning, The Bachelor host Chris Harrison also announced the start of the casting call for Canadian bachelorettes. Twitter and Facebook accounts are already live, and an online application for bachelorettes is available via the Citytv website.
Harrison also said during the announcement that the U.S. version will continue to air on Citytv in the winter.
No word yet on who the first Canadian Bachelor will be, or who will take on hosting duties, but the news caused speculation on Twitter whether it will be pucks instead of roses that are handed out throughout the series.
A Rogers Media representative says ad and sponsorship opps around the launch are available.
Photo: robin_24 / flickr Creative Commons
From Playback Daily