Evolve Media expands in Canada
The media company has launched Totallyher and CraveOnline with opportunities to place ads on the female- and male-centric sites.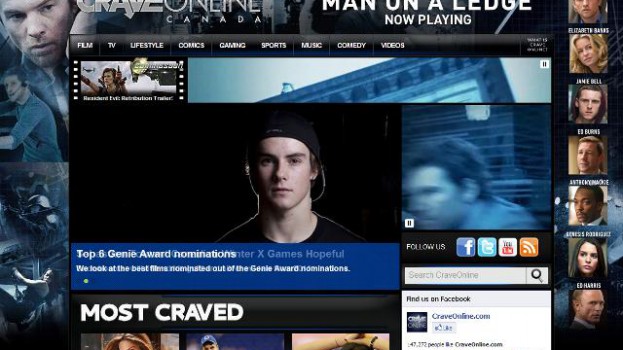 Evolve Media recently launched a pair of its online media divisions in Canada, opening up a collection of sites for advertisers to place ads on.
The media company's female lifestyle vertical, Totallyher has a portfolio of sites that reach women age 18 to 54 and include SheKnows, Us Weekly, Momtastic, King.com, Gawker and TheFashionSpot. The vertical reaches approximately seven million unique Canadian women each month.
Also launched in the market, CraveOnline is home to male-centric sites including Sherdog.com, Ebaumsworld.com, ComingSoon.net and Liveoutdoors.com. The sites reach an audience of males age 18 to 34 and receive more than four million unique monthly visitors from Canada.
Walder Amaya, SVP of Canadian and international operations, Evolve Media, tells MiC that the media company's business model allows it to have a one-on-one relationship with publishers and partners, which allows it to create programs that go above and beyond the traditional leader board and big boxes.
"We are able to do content integration, advertorials, re-skins, widgets and sponsorship-type programs that are really integrated and allow advertisers to have scale," he adds.
Evolve originally entered the Canadian market close to five years ago, with the launch of its entertainment, news and business vertical, Gorilla Nation.
"[Gorilla Nation] had a lot of brand equity in the US market and it was, to a certain degree, well-known in the Canadian market," he says. "So, we decided to lead into the Canadian market with that better known brand."
Amaya says that after seeing the success with Gorilla Nation, having created site traffic numbers of 10 million unique visitors per month, the media co decided to bring in its other products in an effort to create more in-demand custom programs for advertisers.