Teletoon bringing Cartoon Network to Canada
The licensing deal with Turner Broadcasting System means US cartoon series that have not aired in Canada will now reach local viewers and advertisers.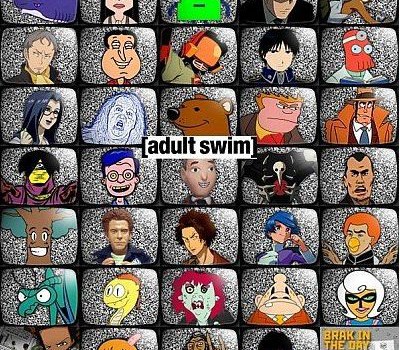 Teletoon is bringing the US-based Cartoon Network and Adult Swim services to the Canadian digital airwaves.
In the latest move by Canadian broadcasters to launch US brands on the domestic TV dial, Astral Media's cartoon channel will launch a new ad-supported channel, with digital platform extensions to host Cartoon Network and Adult Swim content in Canada.
The deal with Turner Broadcasting System will bring cartoon series like The Amazing World of Gumball, Adventure Time and Regular Show to Canadian viewers, as part of a Cartoon Network programming block between 6 a.m. and 9 p.m.
That will be followed by an Adult Swim late-night lineup that starts at 9 p.m.
Cartoon Network series have traditionally showed up on the Teletoon and YTV channels as the CRTC previously looked to bar the entry of US channels that competed outright with Canadian services.
But expanding digital airwaves and platforms have allowed a host of US channels like FX, ESPN and HBO to secure entry into the Canadian market in recent years, via arrangements with Canadian broadcasters.
"We are honored that Cartoon Network has entrusted Teletoon to manage these two great brands in Canada," Len Cochrane, president of Teletoon Canada, said in a statement.
The Turner-Teletoon pact includes a programming, trademark and branding deal that will bring north Cartoon Network first-run content that has yet to air in Canada.
Teletoon will also be able to tap the Cartoon Network and Adult Swim vaults to choose from among 2,000 half-hours of classic library titles.
From Playback Daily