Global enriches the Survivor experience
A new feature on the video app allows users to participate in social chatter and Survivor-themed content.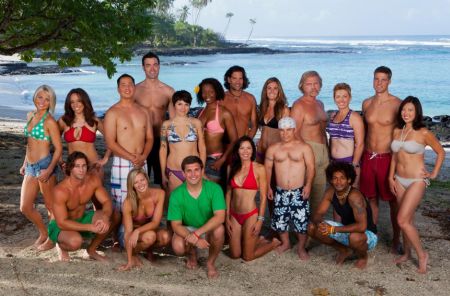 Global Television, has upped the mobile ante with the addition of a "live sync companion experience" to its video app.
With the additional feature, the passive viewing experience of a show is flipped on its head, allowing people to participate and engage with fellow viewers, Paul Burns, VP of digital, Shaw Media, tells MiC.
Survivor (which airs on the channel every Wednesday at 8 p.m.) was chosen to test the waters, says Burns, adding that other Global shows will eventually follow suit.
During broadcast of the reality show, the companion feature uses audio-sync technology to connect and deliver relevant content that pertains to each week's episode to the viewer's device.
Polls, photo challenges and trivia questions that relate to episodes are at the fingertips of viewers while they watch the show live or during a recording via PVR. There is also a competition where users can join an online tribe and compete against other tribes through various Survivor trivia challenges. Prizes are awarded in the form of virtual points.
To add a social element to the mix, the companion feature also includes a Twitter task bar where users can monitor and participate in Survivor conversation without ever having to exit the video app.
Burns believes that this kind of companion feature is the way forward for TV viewing, adding that it would do well for advertisers to leverage the peripheral experience.
He says that while commercials are airing on the television, brands can use the app to engage with a companion ad. Burns explains further by giving an example of an automotive brand that places a rich media ad in the app that allows users to change the colour of the car featured in the spot.
There will be a national campaign (creative and media planning done in-house) for the companion feature of the app, with ads encompassing TV, mobile and digital platforms, he adds.
"Global's overall strategy is 'TV that gets people talking.' And it happens in a big way through social channels," he says. "This is us facilitating and enabling that conversation, and that whole experience has gone way deeper."