Blog: Matt Di Paola at SXSW
MediaCom Canada's chief strategy and innovation officer takes MiC readers to Austin for the interactive conference.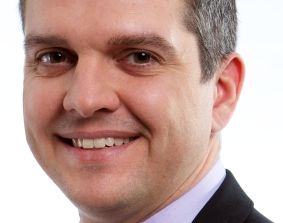 Matt Di Paola is the chief strategy and innovation officer at MediaCom Canada. He is blogging this year's SXSW conference for MiC.
Having spent the bulk of my career in PR, events and digital (mostly on the creative side), it was refreshing to experience SXSW through the media lens this year.
SXSW has always been a convergence of the most curious and entrepreneurial people in technology, marketing, entertainment & media.  What has always been consistent is that the quantity of events far outweighs your ability to see all the things you want to see.
However, what I have noticed from a quality perspective, over the past few years, is the focus on bringing humanity back into the conversation. It's becoming less and less about the latest tech platform and more about understanding the anthropology behind our collective behavior with that technology. And the quality of the speakers increases every year.
Only in SXSW, would I have been able to be exposed to great conversations and insights in a 24-hour time period, including:
- A 'Generation Flux' panel put on by Fast Company with the following panelists: Beth Comstock, Baratunde Thurston, Raina Kumra, Bob Greenberg, Danah Boyd, DJ Patil and Pete Cashmore.
- A full day of neuro-marketing panels.
- A Keynote presentation from Amber Case, a cyber anthropologist who is redefining how humans connect with information from a location-based & utility perspective.
- A TED conference with Kat Edmonson, Ayah Bdeir, JP Rangaswami, DJ Spooky, Ping Fu and Nandu Madhava.
- Not to mention the countless panels I missed.
If the above names don't mean anything to you, just Google them and see what comes up.  I guarantee you will be impressed.  This is just a sample of the people here, who are our generation's disruptors; our most curious; our outliers.  And, they attract people like them to this show.
So far in the past 24 hours, I have learned and observed the following ideas, which I'd like to share with all of you:
- Hashtags are the conduits for digital conversations. SXSW has effectively created a human behavior where we use Twitter hash tags to organize ourselves around specific conversations.  This has allowed people, both at the event and those interested in the subject, to engage in a dialogue around a specific panel.  After several years of promoting this behavior, brands need to realize the importance of leveraging hashtags to help enable conversations about their area of expertise.
- Social currency is alive and well. Several brands were promoting themselves and giving away free swag in Austin, in exchange for a tweet, Instagram, Facebook post, etc about the product they were being given.  No one had a problem with it.
- Brands like Amex and Nike have fully evolved from providing products and services to providing true utility to consumers. Amex has evolved its 'Front of the Line' USP to become a true facilitator of experiences.  It has created unique experiences for cardholders with events like tonight's Jay-Z concert with YouTube. Plus it is leveraging location-based apps like foursquare to provide local tips and offers to attendees, and rewarding social currency by giving credits for tweets.
Nike has furthered its evolution from sports apparel to technology company with promotion and demonstration of their new Nike FuelBand product.  This demonstration was supported through a skate park where people could try the product.  If they liked it, they could buy one across the street.
- Facebook Connect matters. Never mind the RFID Facebook Presence technology that was quietly demo'd at last week's fMC conference (and being leveraged by Bing here in Austin).  There is overwhelming evidence that demonstrates the effectiveness of social personalization in advertising.  Advertising performs better when the consumer is part of the story: they find more meaning in it.  The top two reasons people log in to Facebook are to engage with friends/potential friends and see if there is an opportunity to express themselves by liking or commenting on something.   The top two reasons people post on Facebook are to be appreciated and to be supported. However, most brands are still in "sell" mode on Facebook and are not connecting with consumers on a more basic human level.
- Brands need to become better storytellers. They need to remember their job is to help solve a consumer's problem – not just sell more product. Brands need to connect with consumers on their terms.
The best analogy came forward using Star Wars. If you look at the classic Hero's Journey story structure, the consumer is the hero, looking to solve a problem, much like Luke Skywalker. To be successful, the brand, should behave like Obi Wan, and take Luke on that hero's journey to help them achieve their goals.   If you look at strong brands like Nike and Apple, the companies have played that role in consumer's lives.  They have enabled them to easily solve problems they could not have solved without that brand, whether it be physical fitness (Nike) or content creation (Apple).
- Brands are built on the fulfillment of brand promises, not just the promises themselves. This goes beyond just a campaign or "telling" a consumer a message.  This involves a brand being in the right place, at the right time to help a consumer solve a problem and provide a solution that is simple and convenient.
- Privacy concerns go away if the consumer feels there is a fair exchange. People will give up information about themselves, if it means they are going to receive something of equal or better value in return, whether it be savings or a pleasurable return on that exchange of information (e.g. better more customized experience).
- Mobile is more important than you think. Back to the earlier point of cultural anthropology and understanding human behavior, the smart phone is innately more important to us sub-consciously than we fully realize.  Our phone is a tool. But not a tool, like a hammer, which is an extension of our physical self.  Rather it is a tool that is an extension of our mental & emotional self.  It is access to our "tribe" or "village" in the palm of  our hands. Technology continues to recede into the background, simply & quietly getting the job done. While we get used to being able to control and improve more of our lives through one device.
All this is just a brief summary of the 24 hours of panels I was able to attend so far at SXSW.  I'm looking forward to the remainder of the conference, the conversations that will happen between panels and going back and watching the streams of the panels I couldn't attend.
Pay attention to #sxsw on Twitter for more insights.