Minute Rice changes up its marketing message recipe
In a new TV campaign, the Ronzoni Foods Canada brand has replaced its past message of convenience with one that attempts to stir emotion.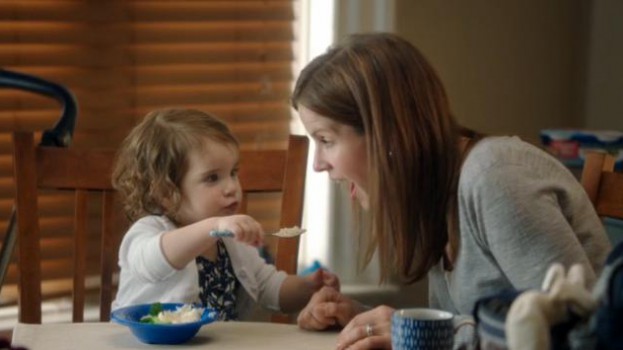 Minute Rice has been touting the function and ease of a 60-second cooking time for as long as the brand has been in market. But in a fresh TV campaign (planned by Cossette, with creative by The Brainstorm Group), the brand decided to alter its time-saving message to tell a story that aims at pulling the heartstrings of consumers.
The promotion of convenience has helped the brand to establish itself in the market over the years, but Michel Pharand, account director, The Brainstorm Group, tells MiC that the Ronzoni Foods Canada brand had not used original creative in at least a couple decades, having adapted TV spots from international markets like Spain.
When the brand caught sight of competitors (such as Uncle Ben's) gaining in market share, Minute Rice decided that it needed to add a different flavour to its marketing, he says.
"The sense was that there is no need to reinforce the time benefit, because that is essentially associated with the name itself, one that has a good amount of equity as it's been in the marketplace for quite some time," adds Pharand.
Hence the creation of 30-second and 15-second spots, showcasing the brand's new tagline of, "Take a Minute" in support of its Minute Rice Ready to Serve Cups. The premise behind the new messaging relates to the simple moments in one's life that tend to be overlooked. The creative shows a woman enjoying the minute she has to feed her child, dine with her partner and eat lunch during a busy day at work.
"We took this idea of taking a step back from the everyday nuances and the heartaches, and take a minute to enjoy the simpler moments," explains Pharand. "They realized that there is this emotional benefit that they could capitalize on, and in order to do that they needed to create original TV."
Starting this week and running until the end of spring, the commercial will air on English and French major networks (such as CTV, Global, Tele-Quebec and TVA) and specialty channels (such as HGTV, The Food Network, W Network and Cosmo TV).
The brand typically targets moms in the age range of 25 and 45, he says, adding that through a better understanding of the audience, Minute Rice will look for more ways to reinforce and elevate that message of positivity in future 2012 initiatives.