Crucial Interactive strikes rep deals with business sites
In a move to ramp up its business category, the digital media co is providing Digitaljournal.com and Ibtimes.com with a Canadian sales team.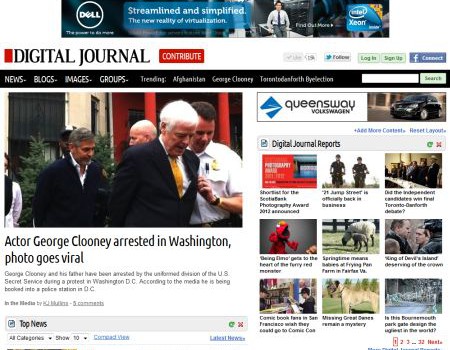 Crucial Interactive has expanded its business portfolio of sites by signing exclusive ad rep deals in Canada with Digitaljournal.com, Ibtimes.com and Digitaltrends.com.
As a result, the Toronto-based digital media agency will provide both Digital Journal and International Business Times with their first sales team in Canada, Petar Bozinovski, president, Crucial Interactive, tells MiC, adding that Digital Trends previously worked with Rogers Media on its Canadian sales.
Crucial Interactive will work with clients north of the border to provide a variety of standard IAB ad units, mobile ads, site skins and customized sponsorship of product reviews. There are opportunities for mobile and tablet advertising on Digitaljournal.com and Ibtimes.com.
According to audience profile reports provided by the media co, Digitaljournal.com has a strong readership of persons aged 35 to 44 and receives up to 435,000 unique visitors per month in Canada.
Ibtimes.com, with 16 different editions published in 10 languages, is targeted toward an audience of 25- to 34-year-old readers with an interest in global business news, and receives up to 700,000 unique Canadian visitors per month.
Digitaltrends.com is also geared toward readers in the age range of 25 and 34 with 45.9% of the site audience having an average household income of over $100,000. It receives up to 140,000 unique visitors from Canada per month.
Bozinovski says that the goal behind the expansion is to ramp up its business and news offerings, with the deals allowing the digital media co to reach an additional 1.8 million Canadian users.