Kokanee makes a movie
The Labatt beer brand has launched a campaign asking consumers to get involved in the feature length film which will be released in 2013.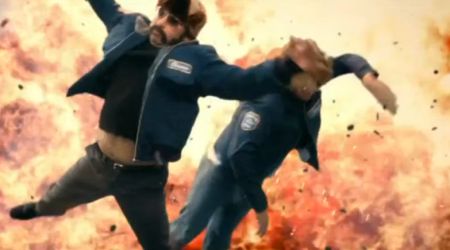 Kokanee is partnering with Alliance Films and executive producer Jeff Sackman to release a full-length motion picture starring the beer brand and its cast of ad characters, including the Glacier Girls and Sasquatch.
The movie will be a buddy comedy set in Western Canada and feature a group of dudes reuniting in a ski town which turns into an adventure of "mountainous proportions", according to a release.
The brand is asking Canadians to get involved in the movie, with a campaign featuring media from UM and creative from Grip Limited with TV spots introducing the film and driving consumers to Themovieouthere.ca.
Consumers can be a part of the movie through elements including scouting locations, sending in songs for the soundtrack, or sending in props for the film, according to the release. Grip will also be hosting casting events in markets across Western Canada.
Randy Stein, partner, Grip Limited, tells MiC the idea for the movie, which will be released in Western Canada in early 2013 came as an extension of the brand's previous campaigns such as "Ranger Live or Die" which asked consumers to be a part of the creative outcome.
"We thought, what's next?" How can customers be a part of the brand and its narrative," he says. "This isn't going to be a ninety minute commercial. We are making a movie that we think we resonate with the target consumers."
"Kokanee is a brand that is predominantly Western Canadian and has a bit of a cult following and a history of engaging with fans," Amy Rawlinson, marketing manager, Kokanee, tells MiC. "For us it was about taking it to the next level and figuring out how we could go out there with a big idea that fans could be involved in."