Radio revenue back to pre-recession levels: CRTC report
The CRTC reports that revenue, expenses and profits were up in 2011.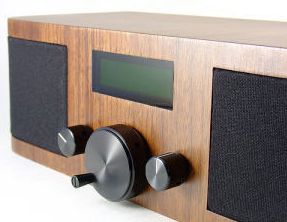 Revenues for commercial AM and FM radio stations in Canada are back to pre-recession levels, having increased by 4% from $1.5 billion in 2010 to $1.6 billion in 2011, according to a report from the CRTC.
Expenses also rose during the broadcast year from $1.21 billion to $1.26 billion, and profits before interest and taxes rose by 0.1% from $298.3 million to $311 million.
The increase in revenue, expenses and profits in turn resulted in a rise in employment. In 2011, Canada's stations hired 10,576 people and paid $676.3 million in salaries – which is an increase of 4.7% from the previous year.
Of the 669 stations included in the 2011 report, there were 535 FM (up 13 from 2010) stations and 134 AM stations (down seven from 2010).
The FM breakdown of revenue shows an increase in English-language FM stations income by 4.9% to $1.04 billion and a 2.8% increase to $246.7 million for the French-language stations. Also, ethnic FM stations increased revenue by 11% to $19.8 million for the year. In total, the FM stations brought in $1.3 billion, up from 2010's $1.24 billion revenue.
The AM breakdown of revenue shows that the sum amount brought in by the stations increased by 1.2% from $307 million to $311 million. English-language stations increased their income by 1% to $274 million. French-language stations upped their revenues by 4.7% to $11.7 million, making it the first increase seen in the category since 2006. Ethnic AM stations also increased revenues by 1.6% to a total of $24.4 million.