Montreal Mirror shuts down
Quebecor's Sun Media will no longer print the weekly newspaper as a result of the increasing adoption of digital media.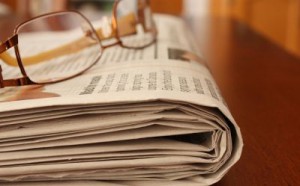 Due to the "growing popularity of digital media and communications," Sun Media Corporation has decided to end printing of its free weekly newspaper, the Montreal Mirror, according to a  release on Friday.
The closure will see seven employees lose their jobs and two more transferred to other parts of the company as a result.
In the statement, Sun Media, a subsidiary of Quebecor Media, pointed to the rise of "economic challenges which have unfortunately compromised The Mirror's viability."
Sun Media has 36 paid-circulation daily newspapers and six free dailies in nine urban markets in Canada.