Honda Dealers drive to the top: Media Monitors, June 18 to 24, 2012
The auto association made the largest radio purchase in Toronto, while Rogers Wireless landed in the #1 spot in Montreal.
The Honda Dealer Association made the biggest radio buy in Toronto for the week of June 18 to 24, moving up from #3 to #1 on the Media Monitors chart.
Rogers Wireless shifted up three spots to #2, and Chrysler Jeep Dodge RAM Dealer Association made a hefty purchase, taking it from #44 to #3 for the week.
The Beer Store made its mark on the list, entering at #7.
In Montreal, Rogers Wireless came in at #1 (up from the previous week's #4 spot), while the Gouvernement du Quebec moved down a place to #2. Brault & Martineau jumped to #3, up from #5.
New entrants include Steve Martel at #5, Linen Chest at #7 and Bell High Speed Internet at #9.
Restaurants and night clubs made the week's largest radio purchases in Montreal, followed by car and truck dealer associations.
Toronto
By brand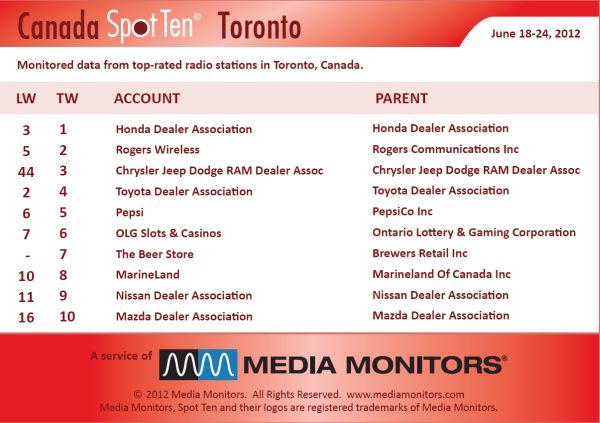 By category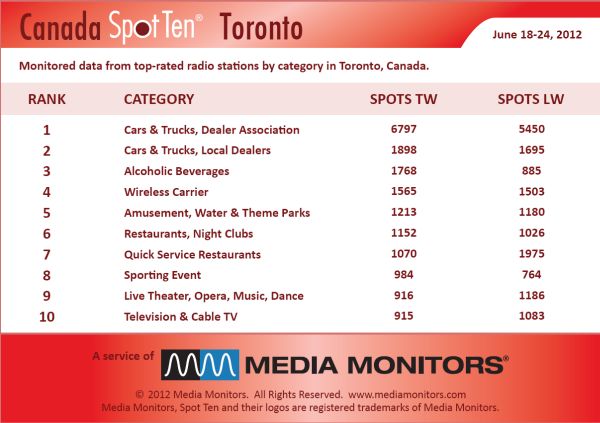 Montreal
By brand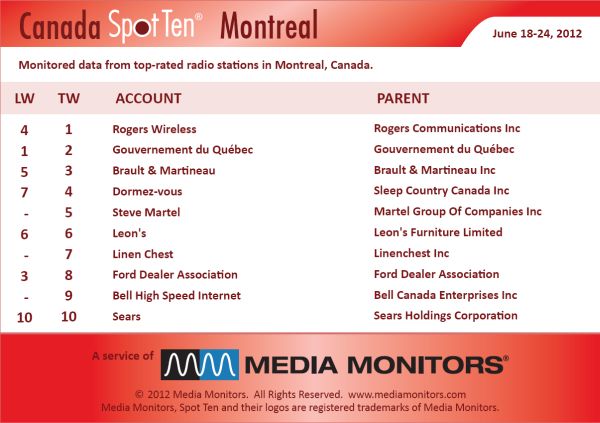 By category