Honda Motors makes a move to the top
The auto manufacturer has made the biggest radio buy in Toronto, while Steve Martel came in at #1 in Montreal.
Honda Motor Company has made the largest radio purchase for the week of July 2 to 8, according to the latest Media Monitors report.
Marineland took the #2 spot, up from the previous week's #8, and Wendy's made its debut at #3.
Spence Diamonds made a larger than usual purchase which took it from #44 to #5, as did Sleep Country Canada, which moved from #22 to #8 and Sears (from #26 to #9).
In Montreal, Steve Martel took the top spot, up from #3, while Brault & Martineau shifted up a few places from #4 to #2, as did Dormez-vous, from #5 to #3.
Notable moves were seen from Just for Laughs, which jumped from #30 to #6, and La Ronde, which made a considerable leap from #85 to #8.
Newcomer Societe des alcools de Quebec (SAQ) entered the list at #10.
Toronto
By brand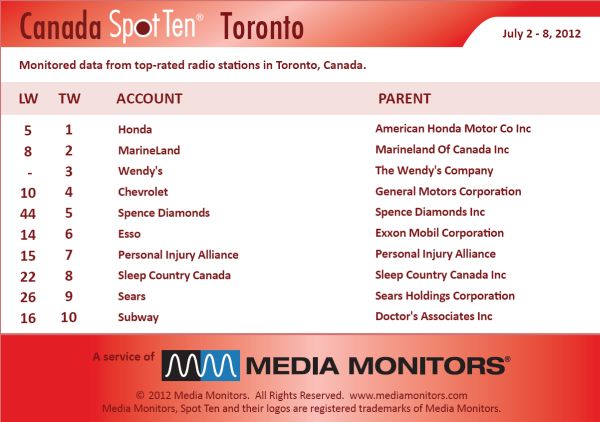 By category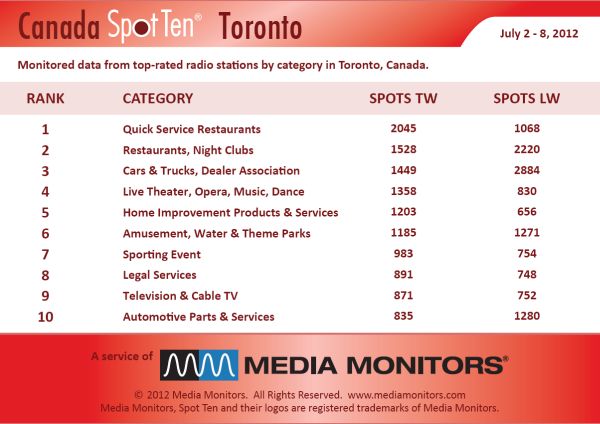 Montreal
By brand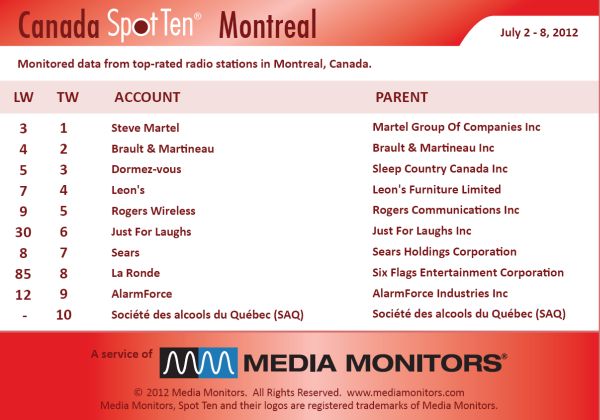 By category