Royal Canadian Mint tells a war story
The Crown corporation engages in storytelling around the War of 1812 in the hopes of reaching a younger Canadian audience.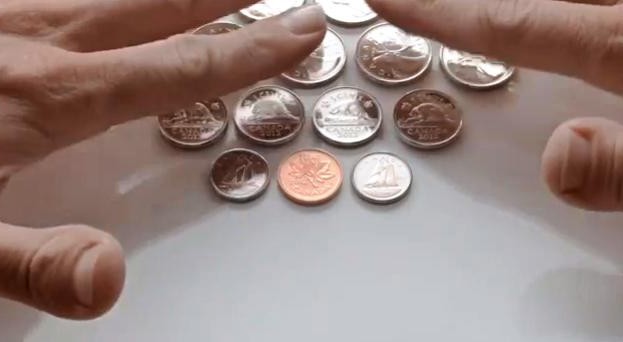 While most people might not think of coins outside of when they are digging around for them at the checkout line, Cossette discovered in researching its latest campaign for the Royal Canadian Mint that parents and grandparents are using them as tools to educate youngsters about Canadian culture.
This insight is the reason why the agency focused its latest campaign for the Crown corporation's commemorative coin on the War of 1812 on storytelling, rather than steadying focus on the coin as a product (as it has done in the past), Rachelle Claveau, account director, Cossette, tells MiC.
The agency led both the development and media execution of English and French ads that will run sporadically over the next year on television, in print, online and on radio. And in such, the Mint talks of the historical role Canada played during the war (which marks its 200th anniversary this year) whereby coins are shown as protagonists during a 30-second commercial.
The story moves from platform to platform (TV spots directing people to the website to learn more) and in the fall, will come to life through a mobile application that allows consumers to interact with the coins, says Claveau, without giving away further details while it's being developed.
Claveau notes that the Royal Canadian Mint is often thought of as just a coin-producing company, and with that in mind, wanted to steer clear of speaking in an official government-type tone of voice.
"We are trying to interest young people, especially when talking about a subject like 1812," she adds. "The war is a subject that's not as well known by Canadians across the board as another theme might be, like the CFL 100th edition Grey Cup (which the Mint has plans to create a coin for). And so in making a platform that is personal and by taking the time to tell the stories, we're hoping that younger people are going to be interested in the role that the Mint plays in Canadian culture."