The Verdict: L'Oreal Canada creates new connections
VP and CMO Marie-Josee Lamothe tells MiC about L'Oreal Canada's first venture into creating multi-platform content through Canada's Best Beauty Talent.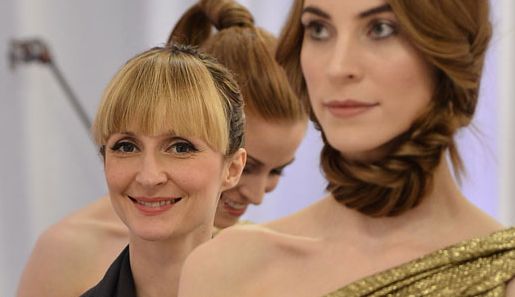 Marie-Josée Lamothe, VP and chief marketing and corporate communications officer at L'Oréal Canada, tells MiC the company had a few surprises during its partnership with its media company ZenithOptimedia and Rogers Media for Canada's Best Beauty Talent, one of which was discovering that consumer viewership patterns of the online videos were not in line with the brand's expectations.
"What we found that was interesting on the consumer side is that it was hair and makeup stylists that were really engaged and watching," she says. "As that got momentum and word of mouth started building, then consumers started watching it and that is when we had significant GRPs. We saw a very significant amount of views after the show was wrapped because the consumers would watch in bulk, a few episodes in a row and come back and watch a few more episodes. The other thing that was interesting, and what we saw through the Facebook and Twitter comments, was that a lot of the people who were watching the show were doing so in groups."
The talent search launched the first of its six episodes online on April 8 following Canada's Got Talent on Rogers On Demand and Rogers On Demand Online, with the goal of creating content about the industry that L'Oréal creates products for, not about promoting the brands themselves, says Lamothe. The end of the series saw hair stylist Caylee Wasilenko taking home the grand prize, which included a trip to Paris and a spread in Rogers Media-owned magazines Flare, LouLou and Hello! Canada.
"Joining directly with media brands was very unique," she says. "One of the main things we learned is that with TV you measure GRPs on the moment the viewer sees the spot, but what is unique here is that it is based on when the consumer feels like watching it. We expected most of the consumers to keep watching it every week the way that they would with traditional TV but that isn't at all how it happened."
Lamothe says the program started to gain speed after the first couple weeks, and ended up with GRPs similar to a major TV campaign. From its launch on April 8 until July 2, BestBeautyTalent.com received 42,796 unique visitors and 162,272 total video views.
Canada's Best Beauty Talent also taught the brand a lot about how it will use media going forward, learning that it pays to become entrenched into the industry that you create products for in new and unique ways, says Lamothe. Making the spots more about the industry than the L'Oréal Canada brand was the reason the title of the series was Canada's Best Beauty Talent, and not a name that was tied to one of the company's products.
"This initiative taught us that the future of media will have this in-between where it is about talking to a specific community about a common interest and be part of that community, and the way we communicate what we do rather than just pushing out the information," she says.