Canadian consortium multilingual partners to air 223 hours of Olympic coverage
OMNI Television and ATN have assembled a 28-person broadcast team to deliver coverage of the London Games in 11 languages.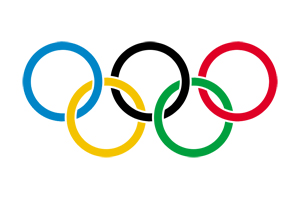 Canada's Olympic Broadcast Media Consortium multilingual partners, OMNI Television and the Asian Television Network (ATN) will air 223 hours of coverage during the 17-day Olympic Summer Games in London.
The 28-person broadcast team will deliver live event coverage in 11 different languages, including Bangla, Cantonese, English, French, Hindi, Italian, Mandarin, Portuguese, Punjabi, Tamil and Urdu.
OMNI Television will broadcast 103 hours in Cantonese, Italian, Mandarin, Portuguese and Punjabi with 23 commentators, including sports analysts, athletes-turned-broadcasters, announcers and anchors.
"Our outstanding broadcast team will deliver a unique experience, bringing the thrill of the Games in languages of comfort for OMNI Television audiences, along with inspiring stories for Canada's multilingual communities," said OMNI Television national president Madeline Ziniak in a statement.
And ATN will deliver 120 hours of coverage in Bangla, Hindi, Punjabi, Tamil and Urdu, with five full-time broadcasters.
"We are very proud to give our community this wonderful opportunity to cheer on the Canadian Olympic team and others from around the world to develop an appreciation for the Games. By offering badminton in Hindi, field hockey in Punjabi, athletics in Tamil, gymnastics in Urdu and boxing in Bangla, we are at the forefront of multilingual sports coverage," said ATN president and CEO Dr. Shan Chandrasekar in his own statement.
Consortium scheduling information is available via the Bell Viewers' Guide.
From Playback Daily