Samsung Canada makes noise for new product
The brand speaks to MiC about its marketing plans, which will include print and online spots, for the new wireless Audio Dock.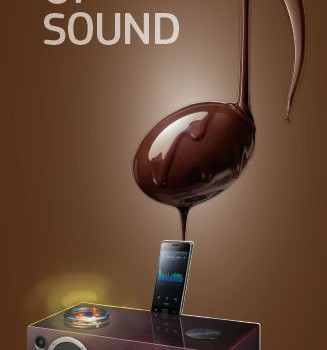 When people think of Samsung, they typically gravitate toward the brand's mobile and television offerings and not necessarily its audio products, Karyn Percival-Berry, senior manager, consumer electronics and IT, Samsung Electronics Canada, told MiC at yesterday's media event for its new wireless Audio Dock, a sound system that can be connected to mp3-playing devices or televisions.
Having launched the product this year, the brand is working through the early stages of a print and online campaign, with media by Starcom and creative from Cheil that will hit the market a couple months before the Christmas holiday season, says Percival-Berry.
"People don't necessarily think of their purchases only in December," she says. "So we'll be giving them some time to research and evaluate and feel comfortable with making their purchase in-store."
Acknowledging that consumers research online and that video is complementary to a product like the Audio Dock, which is looking to show off its design aesthetics, she says that the brand will be creating YouTube spots showcasing the product that will be pushed out through social media and potentially with a paid digital buy.
"Online is an excellent medium for us to be able to take [consumers] through the craftsmanship and the design of the product and then supplement that with communication in the appropriate high-end print magazines," she says of its intentions to target the 25-to-54 age demographic, particularly those who live in a small condo in the city, with ads in lifestyle titles. "That could be the only sound system they need, it's affordable luxury that people can use in a smaller space."
The first video that the brand plans to release as a part of its marketing campaign will feature a yet-to-be-named popular musician in his urban loft with all its contents covered, except for the Audio Dock. "It will have that coolness, and that retro vibe, which is very trendy right now," she says, adding that all of the marketing will be built around the platform of "pursuing passions."
The next phase of the campaign, which includes print executions, will have what Percival-Berry calls "convergence" creative, meaning that the brand will show a range of Samsung products in the ads, from mobile to television and audio, working in sync with each other and allowing users to share content between devices.