W Network spotlights Undercover Boss Canada
The Corus channel decided to focus its marketing on the returning series as opposed to a new show to stand out amid the fall advertising clutter.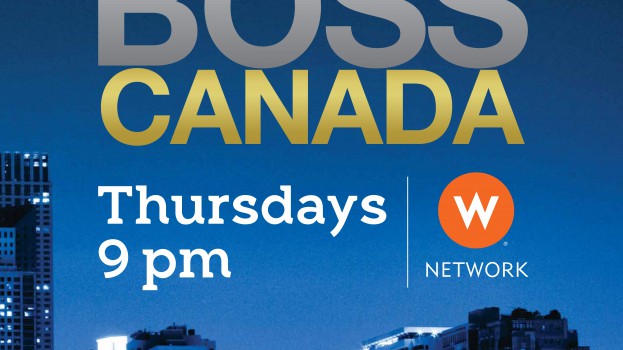 Corus Entertainment's W Network is investing as many marketing dollars into returning series Undercover Boss Canada as competing broadcasters are for their new fall shows.
The specialty channel has chosen to highlight the returning favourite over a new series with an extensive promotional campaign because the series is a strong ratings driver, Shelley Findlay, VP marketing, women's networks, Corus Entertainment, tells MiC.
"Fall is a really cluttered market, from a programming perspective and also from an advertising perspective," she says. "It's easier for shows with existing awareness and existing equity to break through, versus having to educate the consumer starting from a zero sum platform." She adds that Property Brothers will be the channel's secondary focus this season.
Media placement for the campaign was handled by ZenithOptimedia, with creative developed by Juniper Park as well as the brand's in-house team. The campaign primarily targets 25- to 54-year-old women.
"[The promotion] is unique for us because of the additional layer of incremental  marketing opportunities from participating companies [featured in the show]," she says. These include series-themed stickers on salmon products from Cooke Aquaculture, as well as in-store signage and radio spots playing in companies like Home Hardware and East Side Mario's.
The creative for the 30-second radio spots showcases the distinct personality of each episode's featured boss, with a nod to the tasks they've been asked to perform on the show, says Findlay. She adds that the episodic nature of the creative will keep the show top-of-mind and drive viewership.
The OOH includes two 15-second promos running on video screens on all three sides of a trivision board at Yonge-Dundas Square in Toronto. The location was chosen to take advantage of the greater pedestrian traffic in the area from the Toronto International Film Festival, she says.
Digital boards, TSAs and billboards will also be dotted throughout downtown Toronto and print ads will be placed in the Toronto and Vancouver editions of Metro to target commuters.  The channel focused its paid media investment on those two major markets, with radio and in-store campaigns reaching out to other regions across Canada.
Each episode of Undercover Boss Canada, which is in its second year, features an executive turned frontline employee working alongside his or her staff and discovering the unsung heroes within the company.