Sony experiments with MTV
In the closing chapter of of its Xperia campaign, the brand has partnered with the music channel to create videos of musicians playing with instruments made of random objects.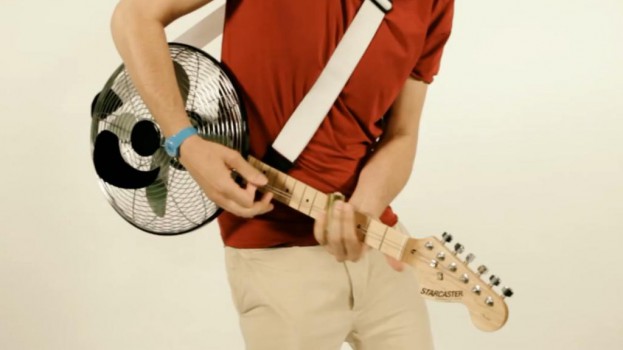 After two months of cinema, wild postings, specialty TV and digital advertising, Sony is just about to close the curtain on its campaign for the Xperia smartphone. All that's left is an online video series that the brand created last month in collaboration with MTV.
"With this campaign, we are talking to Canadians who crave entertainment experiences," Liana Tamulaitis, account supervisor, PHD (the agency that placed the McCann New York-created advertising and coordinated the partnership with MTV), tells MiC of the "Made of Imagination" initiative that asks four artists to play music using unconventional instruments made from found objects.
"The smartphone marketplace is a crowded one [and] entertainment is at the heart of the Sony brand in all [that it does]," she says. "So we're highlighting the entertainment experiences a consumer can have with an Xperia smartphone."
In addition to the web series placed on MTV.ca, Sony also worked with a Vancouver-based arts and creativity site Booooooom.com , which helped to create the idea, tapping the blog to help promotion efforts through posts and articles. There's a contest associated with the web series as well, inviting consumers to produce and document their own musical instruments and upload the videos to the campaign site. The chosen winner will be announced mid-October and be given the grand prize of $5,000 as well as an Xperia phone.
"The buying target [for the campaign] is adults age 18 to 35," she adds. "They are tech and mobile influencers, deeply familiar with their category, frequent recommenders across broad social networks, highly trusted [and] the partnership leverages the MTV audience which falls in this demographic."