Subway and Walt Disney Studios team up
The motion picture distributor is partnering with the QSR to promote its soon-to-launch film Frankenweenie with a TV and digital campaign.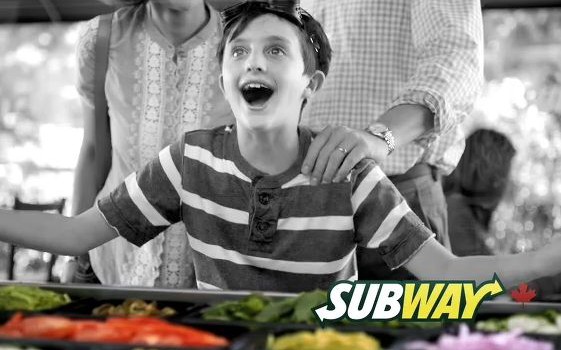 Subway Canada and Walt Disney Studios Motion Pictures have announced their first promotional collaboration in Canada, and kicked off the partnership with a TV and online campaign for the Tim Burton-directed Disney film Frankenweenie, which launches Oct. 5.
Being associated with Disney in the QSR's over 2,900 locations across Canada will give kids more incentive to try its little-known Kids Pak offering, Kathleen Bell, director of marketing, Subway Canada, tells MiC. To that end, the restaurant will serve up its kids' meals inside reusable movie-themed bags for a limited time, with similar bags in the works for Disney film Wreck-it Ralph coming out later this fall.
Ads promoting the partnership, with media by Carat and creative from KBS+P include bilingual 30-second and 15-second TV spots, which will air over the next few weeks on channels that are co-viewed by both brands' target demo, such as YTV.
Digital big-box and pre-roll ads are also being placed on science-genre websites such as Discovery.com in addition to the typical family and youth-oriented sites favoured by both brands. "We took a look at our regular digital buy and added sites that may skew a bit older but may be appreciated by [Tim Burton's] fan base," says Bell.
She further explains that TV and digital were chosen to promote the partnership because the brands felt that those platforms had the best reach, and would be the fastest way to make the relationship immediately known. The collaboration is Disney's first promotional campaign with a quick service restaurant in Canada.