Open Wine takes print up a notch
The Niagara on the Lake-based brand has launched a campaign that aims to make print social.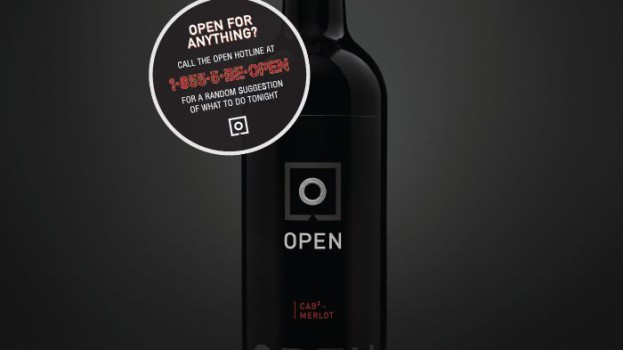 Open Wine is making print interactive with the launch of its first integrated campaign with media from Bensimon Byrne.
Targeting millenials and celebrating the social side of life is the aim of both the Open Wine brand and the campaign, which posts a phone number (1-8555-be-open) in print ads and urges consumers to call to receive one of 20 random suggestions of something to do or experience that night, Joseph Bonnici, creative director at Bensimon Byrne, tells MiC.
The campaign aims to bring another dimension to the typically not-as-interactive print medium, says Bonnici. Print ads will run in titles including Toronto Life, Tonight, NOW magazine, The Grid and 24 Hours.
"We thought we could do social media, which works when you are trying to engage people, but we needed a mass portion to get word out and raise awareness of the brand in the Toronto market," he says. "We wanted to create print ads that would engage people on the same level as you would get on social media."
In addition to the print ads, the Open Wine campaign also includes event activations where each glass of wine has a word on it, and encourages party-goers to find others and build sentences. Activations were held at events during TIFF and charity events like Paws for the Cause.